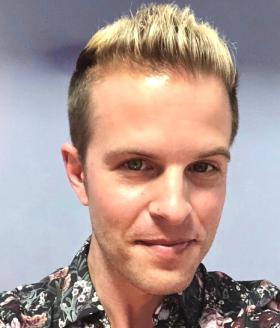 Education

M.A., San Diego State University
B.A., Kent State University

 
Bio

Benjamin Wright is the Program Administrator for the Miller Introduction to Judaism Program. He began college as a theatre major and studied journalism for several years before earning his BA and then MA in sociology. In addition to his work with the Intro program, Ben also teaches sociology and has a background in writing and research. He has been published in several peer-reviewed journals and was co-author of a book chapter published by the Stanford University Press. In addition, he has written for many local publications on literature, film, music and food. He also volunteers regularly with the American Cinematheque (and other local community organizations) and is involved with several local film and book groups. He has an eclectic array of literary interests, which include the exploration of classics, modernist literature, theatre, psychology, philosophy and religious texts. His research has focused on immigration policy activism, ideology and popular culture, social class, program evaluation and criminology.

Originally from Cleveland, Ben met his wife, Rachel, in Los Angeles in 2004. They and their two boys lived for a while in San Diego and Denver, before moving back to Los Angeles in 2014.

Ben can be reached at introaju.edu or (310) 440-1273.