The Ziegler School of Rabbinic Studies is led by a faculty, staff and administration dedicated to training a new cadre of Conservative rabbis who are deeply versed in Jewish texts, committed to a life of mitzvot and the love of God, and who are capable of transmitting the beauty and wisdom of Judaism to others. They, along with our lay leadership help us advance our mission of making Rabbinic education accessible and affordable. 
---
Meet Our Deans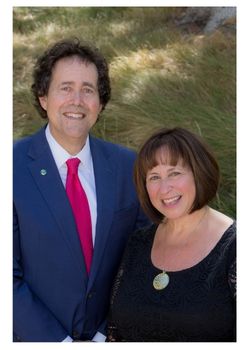 Rabbi Dr. Bradley Shavit Artson holds the Abner and Roslyn Goldstine Dean's Chair of the Ziegler School of Rabbinic Studies and is Vice President of American Jewish University in Los Angeles. Rabbi Artson has long been a passionate advocate for social justice, human dignity, diversity and inclusion. He wrote a book on Jewish teachings on war, peace and nuclear annihilation in the late 80s, became a leading voice advocating for GLBT marriage and ordination in the 90s, and has published and spoken widely on environmental ethics, special needs inclusion, racial and economic justice, cultural and religious dialogue and cooperation, and working for a just and secure peace for Israel and the Middle East. A member of the Philosophy Department, he is particularly interested in theology, ethics, and the integration of science and religion. He supervises the Miller Introduction to Judaism Program and mentors Camp Ramah in California in Ojai and Ramah of Northern California in the Bay Area. He is also dean of the Zacharias Frankel College in Potsdam, Germany, ordaining Conservative rabbis for Europe. A frequent contributor for the Huffington Post and for the Times of Israel, and a public figure Facebook page with over 53,000 likes, he is the author of 12 books and over 250 articles, most recently Renewing the Process of Creation: A Jewish Integration of Science and Spirit. 
Rabbi Cheryl Peretz, is the Associate Dean of the Ziegler School of Rabbinic Studies, where she also received her ordination. She also holds her MBA in Marketing Management from Baruch College, and helps bring those skills and expertise into the operational practices of rabbis and congregations throughout North America.
---
Meet Our Advisory Board
| | | |
| --- | --- | --- |
| Aaron J. Leibovic | Harold Masor | Norman H. Levine |
| Allan R. Kahan | Jeffrey L. Levine | Rabbi Bradley Shavit Artson |
| Barton H. Kogan | Jina Bina Rezvanpour | Rabbi Cheryl Peretz |
| Ben Zion (Benzy) Kogen | Julie Platt | Rabbi Jacob Blumenthal |
| Bennett L. Spiegel | Keenan Wolens | Rabbi Joseph Martin Menashe |
| David Spiegel | Ken Salkin | Rabbi Mark Ankcorn |
| Debbi Kaner Goldich | Lela B. Jacoby | Roslyn Goldstine |
| Dr. Gary Katz | Lesley Wolman | Sandor E. Samuels |
| Dr. Jeffrey Herbst | Mark Lainer | Virginia Maas |
| Dr. Robert Braitman | Melissa Held Bordy | William Bresnick |
| Eric Beckman | Ned Gladstein | Zane S. Averbach |
---
Meet Our Faculty
We invite you to meet our world renowned faculty, all deeply committed to research, teaching and inspiring students to become rabbis who are dedicated to continuing our Jewish legacy. 
Please visit our faculty at: https://www.aju.edu/ziegler-school-rabbinic-studies/faculty.