My name is Yael, but everyone calls me Cookie. I am originally from a small suburb of Philadelphia called Bala Cynwyd. Ten years ago I moved to Los Angeles and have been living in the Pico-Robertson neighborhood since then. I started out wanting to be a social worker, but after spending some time working in a preschool with my mother, I realized that I was meant to be a teacher. I have 2 daughters - Deena is 5 and a half, and Noa is turning 4 at the end of October. 
Where do you currently work and what is your role there?
I am working at Yavneh Hebrew Academy in Los Angeles as a Pre-K lead teacher. I've worked at various schools in the LA area over the past 10 years. This is my first year at Yavneh. I'm really enjoying my time there. The staff is so warm and welcoming, and there is a real sense of family and collaboration across the grade levels.
What is your favorite aspect about being a teacher?
Teaching young children is so rewarding. It's difficult to choose just one thing. One of my favorite things would have to be the reaction a child has when they master a new skill or do something they were convinced they could not do on their own. Their faces shine with pride, and it's so beautiful. I'm a perfectionist, and every time I help a child overcome their fear of failure and they try something new, I feel like it's a small victory against perfectionism in general.
What do you do in your spare time?
I love reading. Ever since I was a young child, I would lose myself in book after book. I typically read sci-fi and fantasy, though lately, I've been reading a lot of WWII historical fiction, which has been really eye-opening. I also enjoy listening to music, mainly classical, instrumental, and pop. I'm looking forward to going to concerts at the Hollywood Bowl again! My favorite concert, which I've been to twice, is the John Williams Night at the Movies concert. I wanted to attend this year but it was the night before Rosh Hashana! God willing next year!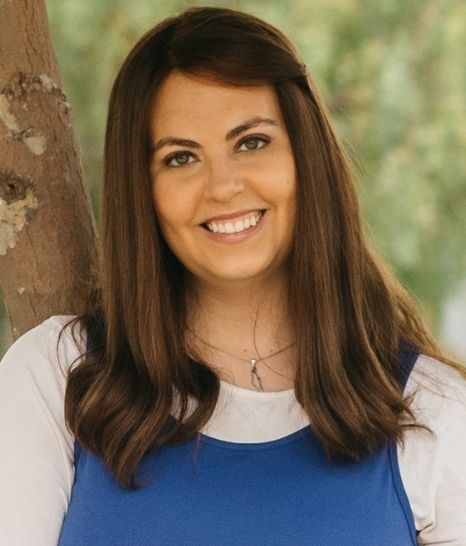 What appeals to you most about our program?
As a single mother who is working full time, I have been blown away by how incredibly accommodating everyone in the program has been. From the professors all the way up to the Dean, everyone has been so helpful throughout the admissions process as well as juggling the class schedule. I honestly would not have been able to do this program had it not been for the amazing staff at AJU.