Hi, my name is Taylor Wolf. I am originally from St. Louis, Missouri, and have lived in Los Angeles since summer 2017. While I began my career in elementary education, I am so lucky to be an early childhood educator. I am so passionate about children ages 0-5, and I know how an outstanding early childhood education can have a great impact on children. In my free time, I enjoy spending time with my friends and family, hiking, mountain biking, going to the beach, and trying new restaurants! 
How has your professional experience prepared you to succeed in this program?
As an early childhood administrator, I have been able to bring a unique perspective to the master's program. It has been beneficial having both teachers and administrators in the program bringing different outlooks to everything we are learning.
What is your favorite aspect about being a teacher?
My favorite aspect of being an administrator and teacher is connecting with the children and families. Nothing makes my heart happier than a school full of laughing, smiling children and happy families! My school is my community, and I am so lucky to be surrounded by incredible staff, children, and families every day!
Why did you choose to work in Jewish education?
When I moved to Los Angeles five years ago, I struggled to find community. With a BA in psychology and early childhood education, I sought jobs as an early childhood educator. I found a job working at a wonderful synagogue on the west side as a teacher for three and four-year-olds. I fell in love with the warmth and kindness of the community, and the rest is history. I have spent almost my entire career in Los Angeles working in Jewish education. I feel proud to positively impact my community by providing high-quality early childhood education and find so much joy in passing on Judaism's beautiful and sacred traditions.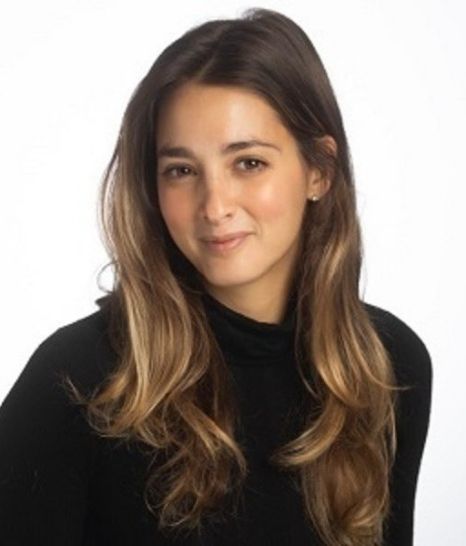 What appeals to you most about our program?
As a working Jewish educator, I knew that AJU would provide me not only with a top-tier education, but one backed by Jewish values. The chance to work with a cohort of like-minded individuals was enticing, helping to create a strong community of Jewish educators who respect each other, support each other, and learn together. The MAEd ECE program at AJU is also geared towards working professionals, which is what I was looking for as a full-time school administrator!