What appeals to you most about our program?
One of the most exciting and enjoyable things about the Master's in Education at American Jewish University is being a part of an organized community of practice. Community plays a huge role in my life. Being able to study together and move through the program as a stable cohort of Jewish early childhood educators provides great support, collaboration, and opportunity for deep relationship building. It is through a community of practice such as this that life-long friendships are formed. Building community and having a sense of belonging is an important part of my Jewish life.
Why did you choose to work in Jewish education?
I didn't start out thinking I would become a Jewish educator, I feel like Jewish Education chose me. When I was studying at the WUJS Institute in Israel I became the artist in residence at a biblical park which was located on Kibbutz Gezer, where I lived. My role as the artist in residence led me to create various curriculum models based on Jewish culture, values, and holidays. These curriculum models were used with Israeli school children when they visited the park on field trips. I loved when the children from our kibbutz gan came to the park, and we would explore the flora, fauna, and art installations together. When I moved back to the states after my children were born, I found that I could combine my passions for art, Judaism, and working with young children as a teacher at Beth El Nursery School.
What is your favorite part of being an educator?
My favorite part of being a teacher is the newness that each day brings. Engaging with the children at BENS and helping them discover the world around them and who they are is truly awe-inspiring. As a director, I have less face time with the children than I did as a teacher, but always try to visit the classrooms during their day to see the children in action, interact with them and continue building relationships. Working with the teachers, helping them gain new skills, and providing them with tools to bring to the classrooms is always rewarding. I enjoy the uniqueness of each year. There is so much I love about working in the field of early childhood education it is hard to pick just one thing.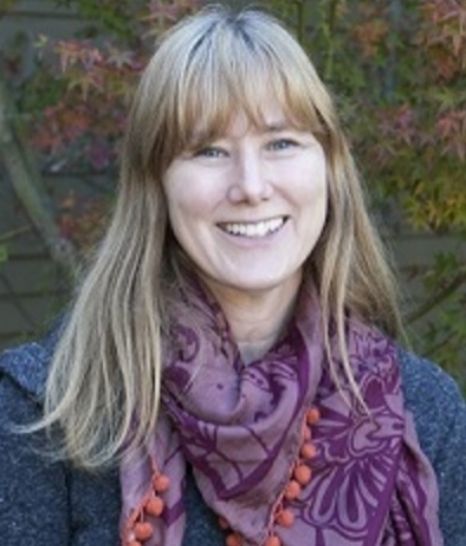 My name is Jodi Gladstone (MAEd ECE '23) and I am the director of the Beth El Nursery School (BENS) in Berkeley, California. I've been part of the teaching team here since 2007 and became the director in 2016. I grew up in Wisconsin, have lived in Israel, and moved to California in 2003 with my partner Gordon and our two grown-up sons; Gefen, and Nitzan. I have been actively involved as a Jewish educator in the Bay Area. I am always motivated to learn more, especially through a Jewish lens. I have had the privilege of being a part of the Bay Area Gratz Fellows, the Jewish Resource Specialist (JRS) program, and the Jewish Early Childhood Leadership Institute (JECELI) through the generosity of the Jewish Community Federation and Endowment Fund, Hebrew Union College and the Jewish Theological Seminary. I have been a nature and art materials workshop presenter at Jewish ECE conferences nationwide.