Tell us about one of your favorite experiences at BCI:
One of my favorite experiences at BCI was the final performance of art workshops called Hagigah. For our Hagigah exhibition, the performance art group decided to lead a "March for Freedom" down the main road at BCI where we gave everyone signs and had them chant what freedom meant to them. During that evening I also got the chance to travel around the campus of BCI and see all of the incredible art pieces that my fellow BCIers had been working on all summer.
What is something you discovered about yourself at BCI?
Before BCI, I would not have considered myself a creative or artistic person. It was during my art workshop at BCI that I realized that I did not need to be able to draw a portrait or write a poem in order to be creative, but rather I could use performance as a way to express myself. Performance art gave me an outlet for expression, and I am so grateful to BCI for that opportunity!
What advice would you give to an incoming BCIer?
Talk to the staff!! All of the staff members at BCI are incredible resources for Jewish learning, spirituality, and creative expression. Don't be afraid to ask them for anything you need or tell them about something that you are struggling with at BCI. They are always there for you! Also, many of them have done BCI before so they can tell you about cool places to hike or funny stories from their BCI summer.
What do you like to do in your free time?
One of my favorite things to do in my free time is travel! I currently live in Philadelphia and on the weekends you can usually find me visiting friends in Baltimore and New York City or flying home to Florida. One of the reasons I liked BCI was because it gave me the opportunity to travel to the West Coast. I even went to San Francisco after BCI ended!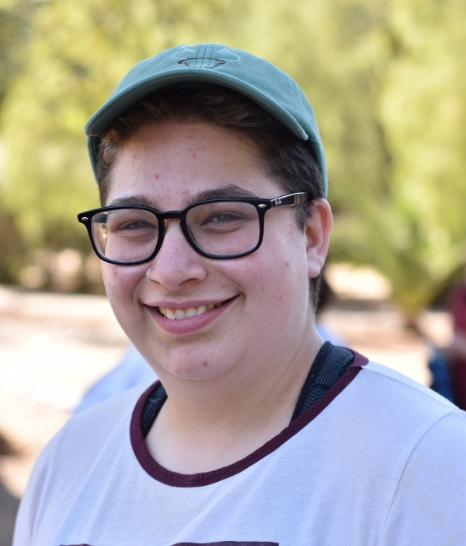 What attracted you to BCI?
I was about to graduate college and I was looking for something to do over the summer before the start of my fellowship. I liked the idea of BCI because it sounded like a nice balance between Jewish learning, artistic expression, and community building.