Tell us about one of your favorite experiences at BCI:
Before our second Shabbat at BCI, I was having a conversation with a friend about how, while we were both interested in exploring what it might look like to refrain from technology over shabbat, we were both struggling to resist the urge to check our phones. As it turned out, we weren't alone and after polling everyone at BCI, we decided to create a phone-swapping activity. My friend and I paired everyone up and offered the opportunity to have each pair trade phones over the course of Shabbat. Though seemingly insignificant, this experience felt incredibly empowering for me. Because of the environment that BCI fosters, I felt empowered as a leader to come up with a solution to a problem that felt unique to our demographic as millennial Jews. It was a small but significant reminder that I had the power to create the kind of community that I wanted to see and that by publicly addressing my own struggles as a twenty-something year old Jew, I would find that I was not alone.
What do you like to do in your free time?
These days I have been dedicating a lot of time to my yoga! I actually spend a lot of time just walking to and from the studio where I practice, and those are some of the highlights of my week. I also play a lot of chess and recently found a really awesome chess park down here in Miami where I play with some of the older Cuban gentlemen who are regulars.
What advice would you give to an incoming BCIer?
Stay open and say yes. At BCI you will consistently find yourself doing, saying, and experiencing things for the first time. While incredibly difficult and often scary, I found that I got the most out of the experiences during which I was teetering on the edge of discomfort. Guess what? Pretty much everyone else in the room is on the same page. Some of the most beautiful moments in the program occur when one person decides to go out on a limb and everyone else in the room instinctively follows their lead out of a sense of support. Don't hesitate to be the first.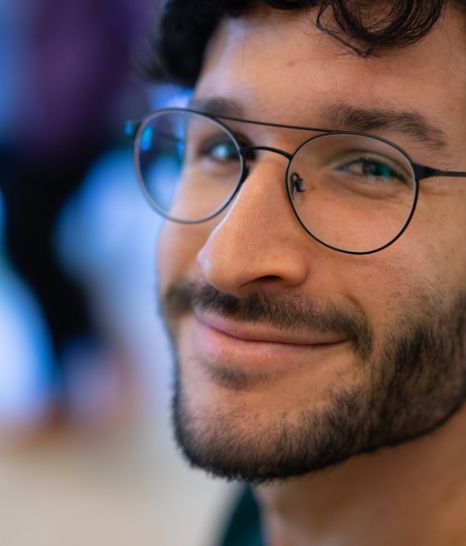 What attracted you to BCI?
Quite literally everything that I knew about BCI before going sounded attractive to me. As a millennial Jew looking to deepen my sense of Judaism, I found myself frustrated and underwhelmed with a Jewish landscape that didn't feel like it was catering to my values and lifestyle. When I learned about BCI, I was shocked to see that all of my favorite aspects of my Judaism were embodied in the program. As an extrovert and a progressive, I loved the idea of taking care of the community through hands-on work like farming or animal caregiving. As a filmmaker, I was intrigued by the idea of exploring my Judaism through an unfamiliar art form. As a nerd, I couldn't wait to learn about unexplored parts of my tradition and philosophy. As a Jew, I was invested in finding ways to incorporate all of these different skills and values into my day to day life after the program.