Emma Schnur has worked in the field of Jewish early childhood education for twelve years. She has a certificate in Jewish Early Childhood Education from Gratz College and is currently earning her MAEd ECE at American Jewish University in a cohort generously funded by the Rodan Family Foundation. She participated in the Jewish Early Childhood Education Leadership Initiative, (JECELI) in the San Francisco Bay Area Cohort.
What is special about working in Jewish education?
Jewish early childhood education (JECE) is magical. Children are inherently interested in concepts that easily relate to Judaism. For example, every child has a love of nature. With JECE, children learn that they are shomrei adamah, guardians of the Earth here to protect our environment and guard it from harm. These Jewish ideas speak to children wherever they might be in development. 
What aspect of our program appeals to you most?
Having gone to public schools where the smallest classes had 50 people, I wanted to be in a small learning community. AJU perfectly provides these learning cohorts. Our class develops relationships with our professors and everyone at the school wants you to succeed. The class feels more like a team: we are all working together to achieve the same goal, and we are here for one another when one of us has questions or does not understand the topic.
Give future students at SJEL a word of advice on why they should pursue a degree at AJU to advance their careers in education.
AJU has not only increased my knowledge and understanding of JECE, but it has also given me the confidence I need to articulate my pedagogy to others. AJU is for you if you have a passion for education, are seeking a community of learners, and are ready to have an entire university rooting for you to achieve your goals.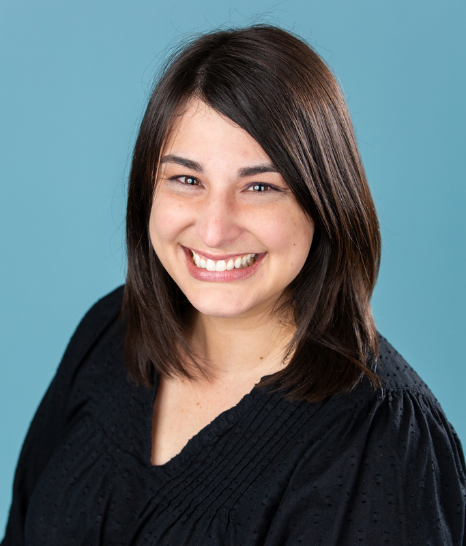 Why did you choose the School for Jewish Education and Leadership at AJU to pursue your ECE degree?
I have worked in the field of Jewish early childhood education for roughly 13 years. During that time, I developed my own theories and practices and I wanted to further my education so I could clearly articulate the intention behind these techniques. The courses at AJU reflect my current practice so attending the School for Jewish Education and Leadership was a no-brainer.