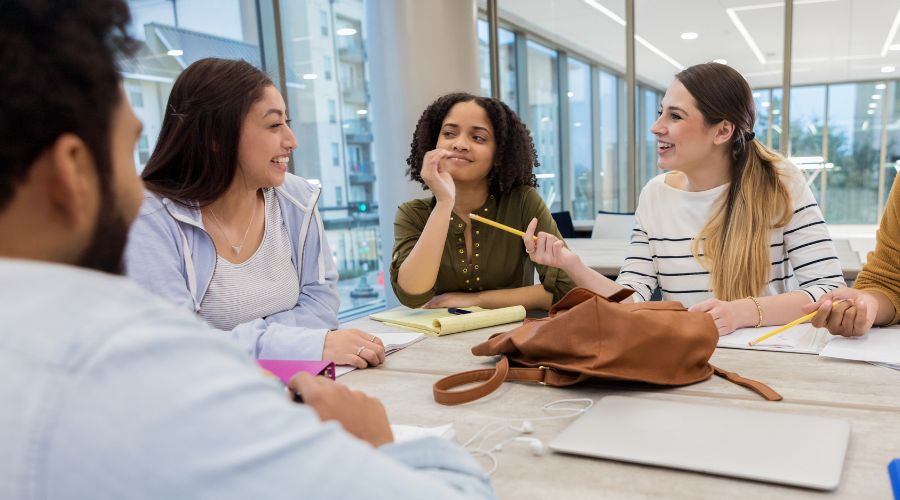 Los Angeles, CA – Today, American Jewish University (AJU) announced that its School for Jewish Education and Leadership (SJEL) is launching a Doctorate in Education (Ed.D.) in Jewish Early Childhood Educational Leadership. It will be the first program of its kind in the United States. The Ed.D. – which will be delivered via distance learning beginning this fall – represents a major step forward in SJEL's strategic initiatives in further developing the field of Jewish early childhood education.
Accredited by the WASC Senior College and University Commission (WSCUC), the SJEL Ed.D. program focuses on scholarship and teaching within the field of Jewish early childhood education. This program will equip educators with cutting-edge research opportunities, advanced knowledge, and skills – all to improve the quality of Jewish early childhood education programs, and significantly impact the learning and growth of young children. Jewish early childhood education is one of the most important entry points for young families into the Jewish community. The Ed.D. will further provide educators with the training and research they need to educate young children with excellence.
"We are thrilled to receive approval for our EdD degree in early childhood educational leadership," said Dean Rachel Lerner. "Our program is designed to prepare students to become leaders in their field, impacting the lives of young children for generations to come. This is an important step in the development of our early childhood portfolio, and we look forward to contributing important research to the field and sharing it out with the community."
The demand for professionals in early childhood education has grown tremendously, and AJU's Ed.D. program will work to fill the current gap in advanced research and methodology in the field. The Ed.D. will train experts and thought leaders in this area of Jewish learning and empower them to grow as visionary heads and directors of early childhood education programs throughout North America.
The EdD marks a significant achievement in the expansion of SJEL's early childhood portfolio, which includes a Bachelor of Arts (BA) completion program and a Master of Arts in Education (MAEd) degree. To learn more about the EdD program and enrollment opportunities, visit www.aju.edu/EdD.
About AJU: American Jewish University (AJU) is a thriving center of resources and talent that serves the Los Angeles community of the twenty-first century. AJU equips students, faculty, campers, and learners of all ages with the tools to create the ideas, build the structures, and develop the programs to advance Jewish wisdom and elevate our world. For more information, visit www.aju.edu. To learn more about the School for Jewish Education and Leadership, visit www.aju.edu/ece.
# # #
Contact Communications
Michelle Starkman, M.A., MBA
Vice President, Communications
michelle.starkman

aju.edu
(310) 440-1526