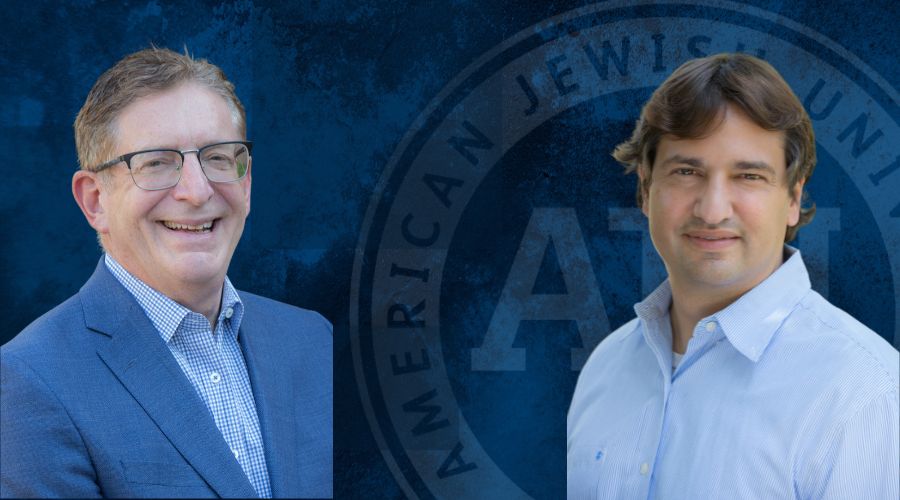 LOS ANGELES – Today, American Jewish University (AJU) announced the launch of The Study of Allyship and Antisemitism. This ambitious project aims to bring together scholars from various parts of the United States to examine the feasibility of the Jewish community countering antisemitism by forging alliances with other communities. A central plank of the recently announced Biden-Harris national strategy to counter antisemitism is to develop cross-community solidarity and collective action to fight hate. But, until now, the specific actions and strategies required to foster this collaboration and response have not been thoroughly explored.
By conducting in-depth research, AJU hopes to identify the measures necessary to bring diverse communities together in the common pursuit of combating antisemitism and fostering greater solidarity among groups affected by prejudice and discrimination.
Each scholar in the Study of Allyship and Antisemitism will look at the prospects of allyship while focusing on a particular group. The scholars, whose work and, for some, identity, align with the communities they study, are: Professor Corinne Blackmer, studying the LGBTQIA+ community; Professor Anthea Butler, studying the African American community; Professor Bridget Kevane, studying the Hispanic/Latino community; Dean Helen Kim, studying the Asian American and Pacific Islander community; Professor David Koffman, studying the Native American community; Author Sabeeha Rehman and Journalist Walter Ruby, studying the Muslim American community; and Professor Robbie Totten, studying the Jewish community and Immigrant groups.
"There are great hopes for allyship as a weapon to fight Jew hatred but little understanding of how it actually works," said Jeffrey Herbst, President of American Jewish University. "As a university, we want to explore the possibilities of collective action to fight hatred without illusion and while being sensitive to the perspective of not only the Jewish community but also its putative allies. I look forward to working alongside these talented researchers to discover how a focus on allyship can combat rising antisemitism now and in the future."
After the group's first meeting in November, each scholar will write a 15-page paper to identify possibilities for allyship in their communities of focus. AJU intends to publish the papers with an introduction and conclusion written by Herbst and to distribute them widely through a variety of digital channels.
Led by Dr. Jeffrey Herbst, this project serves as the inaugural initiative of AJU's forthcoming Jewish Community Workshop, an innovative research institution designed to tackle key issues faced by the Jewish community. The workshop adopts a borderless approach, offering a modern and cost-efficient alternative to traditional think tanks that incur significant facility-related expenses. Participating scholars will have a dynamic relationship with AJU, engage with the institution for varying periods, and conduct much of their research virtually.
Funding for the research workshop on allyship as a means of combatting antisemitism is provided by The Schechter/Levine Program in Public Ethics and the Sid B. Levine Service Learning Program.
About AJU: American Jewish University (AJU) is a thriving center of resources and talent that serves the Los Angeles community of the twenty-first century. AJU equips students, faculty, campers, and learners of all ages with the tools to create the ideas, build the structures, and develop the programs to advance Jewish wisdom and elevate our world. For more information, visit www.aju.edu.
# # #
Contact Communications
Michelle Starkman, M.A., MBA
Vice President, Communications
michelle.starkman

aju.edu
(310) 440-1526