Event Details
Management Certificate in Ethical Leadership
The Management Certificate in Ethical Leadership prepares leaders to grow and support their organizations to meet the ethical challenges of the twenty-first century.
In just 8 weeks, you will study the moral dimensions of management while learning how to identify moral issues when they arise. You will also learn how to analyze an argument or conflict through a philosophical lens, by identifying its strengths and weaknesses. As a leader, this will help you learn how to deal with moral issues in a way that reflects ethical theory and practice. All this and more, through our Ethical Frameworks for Leaders course. 
View a sample COURSE SYLLABUS here.
Admissions Requirements:
Bachelor's degree from an accredited institution
More Information:
Asynchronous learning allows you to learn online on your own pace, though there will be weekly in-system discussions and assignments.
Upon registration, you will be given access to our Learning Management System (LMS) where you will participate in your course.
At the end of the 8 weeks, and upon confirmation of successfully passing the class, you will receive a Management Certificate in Ethical Leadership.
Participants who complete this class will also be eligible for official AJU transcripts and transferability of credit into the Master of Business Administration (MBA) program at AJU, upon confirmation of successfully passing the class.
---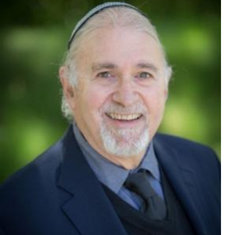 Dr. Pinchas Giller is Chair of the Jewish Studies Department and Jean and Harvey z"l Powell Professor. Dr. Giller teaches for the School of Enterprise Management and Social Impact MBA program and the Ziegler School of Rabbinic Studies.  
Following his ordination, in 1980, Dr. Giller taught high school in Israel. He came back to the U.S. to earn his Ph.D., then returned to Israel to participate in the Hebrew University Zohar Project. After stints at Concordia University in Montreal and Washington University in St. Louis. He joined the AJU faculty in 1998 and became department chair in 2009. He also directs the Kabbalah and Hasidism Program at the American Jewish University.