Event Details
Is It Time to Revolutionize Philanthropy?
12pm PDT
---
When Lisa Greer and her husband Josh found themselves in the 1 percent virtually overnight, her biggest desire was to share her wealth. But the path to giving was more complicated than she thought. As a long time entrepreneur and a "self-confessed fixer," she went to work. In her new book, Philanthropy Revolution, she shares invaluable advice that forces everyone to rethink how to inspire donors, build relationships and make a real difference.
She will be in conversation with Catherine Schneider, AJU's VP of Advancement, and Chief Development Officer.
To purchase a signed copy, click here. 
To borrow the book from our digital collection, click here.
Need a library card? Click here for more info. 
---
We encourage everyone to watch the presentation live. It will not be available to view as we are currently working behind the scenes to improve the user experience.
---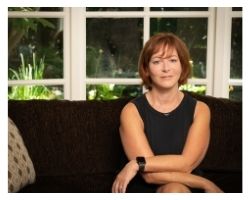 Lisa Zola Greer is a philanthropist, entrepreneur, convener and the author of Philanthropy Revolution. Over the last decade, the Greer home in Beverly Hills has been home to nearly 200 charitable salons and events connecting nonprofits with donors and the community.
Lisa sits on the board of the New Israel Fund, and is an active member of the Cedars-Sinai Board of Governors. She has also served as Commissioner and Chair of the Beverly Hills Cultural Heritage Commission and Trustee of the Jewish Community Foundation of Los Angeles, as well as board member of many organizations, including the L.A. District Attorney's Crime Prevention Foundation, Make-a-Wish of Greater Los Angeles, Girl Scouts of Greater Los Angeles, and others.
Earlier in her career, Lisa was a studio executive at NBC and Universal Studios, and she Lisa founded and led several companies, including a management consulting and strategic advisory firm specializing in digital media and entertainment businesses.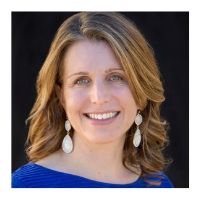 Catherine Schneider is AJU's Vice President for Adavnacement and Chief Development Office. She is a seasoned fundraising and nonprofit professional, with over twenty years experience transforming organizations through development, stewardship and community relations. Ms. Schneider was previously the Executive Vice President, Donor Experience at The Jewish Federation of Greater Los Angeles. During her tenure at The Jewish Federation of Greater Los Angeles, Schneider also held the positions of Associate Chief Development Officer and Senior Vice President, External Affairs and Community Engagement. Prior to her time at the Federation, she held leadership and development roles at the American Israel Public Affairs Committee (AIPAC), Progressive Jewish Alliance, and Beit T'Shuvah.
Event Contact
Contact Name
The Whizin Center for Continuing Education
Phone Number
(310) 440-1572