Event Details
The Intersection of Renaissance Art and the Kabbalah
Thursday, 10am-11:30am PDT
---
Prerequisite Note: Due to the virtual setting of this class, you must have computer capability, including internet access, in order to participate. A camera is also optimal but not required.
---
Join Pinchas Giller, AJU's Professor of Medieval Jewish Thought, and artist, educator and art historian Zhenya Gershman, as they analyze the startling influence of the Kabbalah on the mysterious and allusive artworks of Albrecht Dürer.
---
ALL SALES FINAL. NO REFUNDS OR EXCHANGES.
---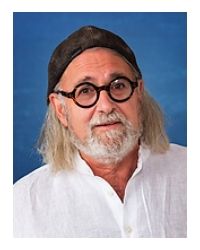 Following his ordination, in 1980, Dr. Giller taught high school in Israel. He came back to the U.S. to earn his Ph.D., then returned to Israel to participate in the Hebrew University Zohar Project. After stints at Concordia University in Montreal and Washington University in St. Louis, he joined the AJU faculty in 1998 and became department chair in 2009. He also directs the Kabbalah and Hasidism Program at the American Jewish University.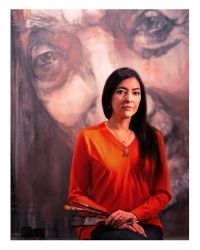 Zhenya Gershman is an art historian, artist and museum educator. As a co-Founder of Project Awe she has dedicated her scholarly and charitable work to examine the influence of Esotericism on the Arts. Gershman seeks to provide new dimensions to understanding and experiencing the cultural icons of Western European heritage.
Gershman's specific area of study and expertise is in the life and work of Rembrandt and  Dürer. She has worked for over a decade in the internationally acclaimed J. Paul Getty Museum, and has contributed to such exhibitions as Rembrandt's Late Religious Portraits and Rembrandt: Telling the Difference. Gershman's groundbreaking discovery regarding the presence of a hidden Rembrandt self portrait was published by Arion, Boston University and was brought to European audiences by Le Monde. Her essay Dürer's Enigma: A Kabbalistic Revelation in Melencolia §I showing the link between Dürer and Kabbalah was published by Brill Journal Aries in 2018. She is currently working on a book and paints and teaches in her art studio in Los Angeles.
Event Contact
Contact Name
The Whizin Center for Continuing Education