Event Details
Night of the Living Golems
Tuesday, 2pm-3:30pm PST
---
Prerequisite Note: Due to the virtual setting of this class, you must have computer capability, including internet access, in order to participate. A camera is also optimal but not required.
---
This renowned European legend about a terrifying creature, magically animated by a 16th century Rabbi to defend the Jewish ghetto, only to tragically run amok, retains its relevance and enduring fascination as a chilling cautionary tale about the dangers of mindless monstrosity and uncontrolled power. Or as a symbol of female strength, nurturing bonds and thrilling courage.
Join Cynthia Good for an entertaining and thought-provoking session, as we examine the history of the Golem, and ponder the reasons for its recurrence as a monster/protector figure in contemporary literature, with a nod to film and pop culture.
Cynthia will look at the Golem figure in the recent novels, The Golem and the Jinni, by Helene Wecker, The World That We Knew, by Alice Hoffman and the Governor Generals award winning YA novel Sweep by Jonathan Auxier.
---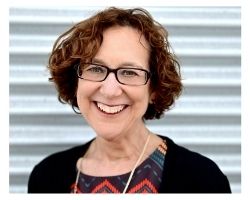 Cynthia Good is a former president and publisher of Penguin Books, where she was hired to develop the company's Canadian program. After over 20 years with Penguin, Cynthia founded the Creative Book Publishing program at Humber College, and taught there for 12 years. When she left Humber she was named Professor Emerita. She also has an honorary degree from Mount Allison University. Today, Cynthia facilitates book clubs, heads up Holy Blossom Temple's Centre for Contemporary Jewish Literature, and leads workshops on publishing and writing. She lives in Toronto.
Event Contact
Contact Name
The Whizin Center for Continuing Education