Event Details
Jewish and American Law: How Are They Different? How Are They Similar?
Wednesdays, 1:00pm-2:30pm PDT
---
Note: This class is now full. Please do not attempt to register.
Prerequisite Note: Due to the virtual setting of this class, you must have computer capability, including internet access, in order to participate. A camera is also optimal but not required.
All assignments and readings provided from For the Love of God and People: A Philosophy of Jewish Law (Philadelphia: Jewish Publication Society, 2007) by Elliot Dorff. To purchase the book on Amazon, click here. 
---
This course delves into the relationship between law and ethics, through a Jewish lens. Students will study and discuss the theory of law, Jewish law as a living organism, motivations to live by Jewish law, comparisons to American law, and the interactions of morality, theology, and custom within Jewish and American law.
---
This seminar is approved for MCLE General Education credit by the State Bar of California. Each week is 1.5 credits. Attend all 4 weeks and earn 6 credits.
---
ALL SALES FINAL. NO REFUNDS OR EXCHANGES.
---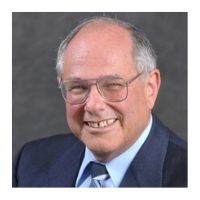 Rabbi Elliot Dorff, Ph.D. is AJU's Rector and Sol & Anne Dorff Distinguished Service Professor in Philosophy. For more than forty years as a Visiting Professor, he has taught a course on Jewish law at UCLA School of Law. 
Rabbi Dorff was awarded the Journal of Law and Religion's Lifetime Achievement Award and holds four honorary doctoral degrees. 
Rabbi Dorff is Chair of the Conservative Movement's Committee on Jewish Law and Standards and served on the editorial committee of Etz Hayim, the new Torah commentary for the Conservative Movement. He has chaired four scholarly organizations: the Academy of Jewish Philosophy, the Jewish Law Association, the Society of Jewish Ethics, and the Academy of Judaic, Christian, and Islamic Studies. He was elected Honorary President of the Jewish Law Association for the term of 2012-2016.  In Spring 1993, he served on the Ethics Committee of Hillary Rodham Clinton's Health Care Task Force. In March 1997 and May 1999, he testified on behalf of the Jewish tradition on the subjects of human cloning and stem cell research before the President's National Bioethics Advisory Commission. In 1999 and 2000 he was part of the Surgeon General's commission to draft a Call to Action for Responsible Sexual Behavior; and from 2000 to 2002 he served on the National Human Resources Protections Advisory Commission, charged with reviewing and revising the federal guidelines for protecting human subjects in research projects. Rabbi Dorff is also a member of an advisory committee for the Smithsonian Museum of Natural History on the social, ethical, and religious implications of their exhibits. He is also a member of the Ethics Advisory Committee for the state of California on stem cell research.
He has been an officer of the FaithTrust Institute, a national organization that produces seminars and educational materials to help people avoid or extricate themselves from domestic violence.  For eight years he was also been a member of the Board of Directors of the Jewish Federation Council of Los Angeles, chairing its committee on serving the vulnerable.  
In Los Angeles, he is a Past President of Jewish Family Services and a member of the Ethics committee at U.C.L.A. Medical Center. He serves as Co-Chair of the Priest-Rabbi Dialogue of the Los Angeles Archdiocese and the Board of Rabbis of Southern California.  
Event Contact
Contact Name
The Whizin Center for Continuing Education