Instructor
Rabbi Pinchas Giller, Megan Remington
Event Details
Jewish American Identity & the Divine Plan: Inside the Museum of the Bible
Thursday, 10am-11am PST
---
Prerequisite Note: Due to the virtual setting of this class, you must have computer capability, including internet access, in order to participate. A camera is also optimal but not required.
---
The Museum of the Bible opened in in Washington, D.C. in November of 2017. Comprising an enormous collection of artifacts and texts, including many Torah scrolls, the museum reflects a view of the Bible that is Christological in nature. Nonetheless, it includes an array of Jewish themes and portrays the Hebrew Bible as precursor to the eventual, inevitable Christian mission. It is generally supportive of the State of Israel and reflects a general Evangelical philosemitism.
How should American Jews regard the Museum of the Bible and will its effects be positive for the American Jewish community? Is encouraging popular Evangelical support for the State of Israel and a benign acceptance of the Jews as part of the "Divine Plan" worth the corrosive effects of authorizing a specifically Christological view of the Tanakh, itself the greatest achievement of Jewish culture, as normative? Will the absorption of this view have a negative effect on American Jewish identity?
Join us in this thought-provoking lecture on Judaism's portrayal in biblical curatorship.
---
ALL SALES FINAL. NO REFUNDS OR EXCHANGES.
---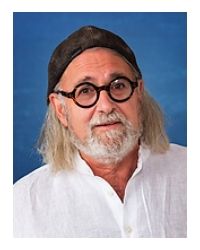 Rabbi Pinchas Giller was ordained at Yeshiva University and received his PhD. from the Graduate Theological Union in Berkeley. His has written four scholarly works on Kabbalah and its central work, the Zohar. Rabbi Giller is on the faculty of the Ziegler Rabbinical School and is the head of the Jewish Studies department at the American Jewish University.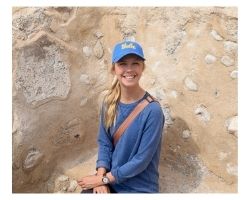 Megan R. Remington is a PhD candidate in Ancient Judaism at UCLA specializing in the Second Temple period. Her current research focuses on Aramaic, literary apocalypses, and multivocality in ancient Jewish communities. Megan completed her undergraduate degree at the American Jewish University in 2015 in Jewish Studies and enjoys buying books and traveling. 
Event Contact
Contact Name
The Whizin Center for Continuing Education