Instructor
Esti Solomon and Ghaida Rinawi-Zuabi
Event Details
Integration vs. Separation: Arabs and the Haredim
Monday, 10:30am-11:30am PST
---
Prerequisite Note: Due to the virtual setting of this class, you must have computer capability, including internet access, in order to participate. A camera is also optimal but not required.
---
Arab citizens of Israel and ultra-Orthodox ("Haredim") Jews have at times rejected the formation of the Israeli state. Today, both populations are at a crossroads, managing internal and external tensions as they seek a balance between societal integration and separation, and between tradition and modernity.
The Covid-19 crisis has especially exposed both the tensions and opportunities in these communities. We will discuss these issues with leading activists in both communities, comparing their challenges, understanding better the differing world views in Israeli society, and charting a course towards the common good.
---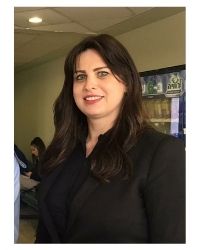 Esti Solomon, a Haredi woman and graduate of Shaharit's 120 leadership program, is a political and social activist working to integrate Haredi women in employment, cultural life, and additional sectors of public life. Esti is currently the director of an organization for integrating Haredi women into the IDF. Esti, a resident of Beit Shemesh, held a prominent role in the election campaign of Aliza Bloch, a Religious Zionist woman who is now the mayor of the predominantly-Haredi Beit Shemesh. Esti is additionally part of an initiative promoting dialogue between populations in Beit Shemesh, and has been active in efforts promoting gender equality for over a decade.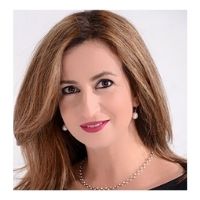 Ghaida Rinawi-Zuabi, an Arab woman and Shaharit's Arab Leadership Program director, comes from a rich background in the fields of strategic consulting, project management, and local governmental issues, with an emphasis on economic development and women's rights. Ghaida currently works as the manager of the Friend's of the Baruch Padeh Medical Center. Previously, Ghaida worked as the director of the Injaz Center for the Promotion of Local Government in Arab Society – a leading center on the issues of urban economic development and equal allocation of governmental budgets. Ghaida serves as a member of the board of Directors of the Ruppin Academic Center in Netanya; as a member of the board of directors of Beit Izzy Shapiro, and was previously a Fellow at the Hartman Institute in Jerusalem; a member of the Economic Committee for Women's Pensions; a member of the Prime Minister's Round Table for National Emergency Readiness; and a mentor for the The Rothschild Foundation's young ambassadors program. She was chosen as one of the 100 "most influential people in Israel" in a special issue published by the economic magazine "The Marker" at the end of 2011, and in 2018 Forbes Israel selected her as one of the 50 leading women in the Israeli economy.
Event Contact
Contact Name
The Whizin Center for Continuing Education