What inspired you to go from being a production assistant to a rabbinical student, who or what inspired this calling?
After having spent many years working in television production, the last two years of which being the second assistant to Jim Carrey on the Showtime show "Kidding", I had found that I had learned so much, but it was time to make a change. While I was, and still am, grateful for all the unique experiences and relationships that working in television gave me, I found that I wasn't flourishing, and I generally wasn't happy working 60–70-hour weeks. My friend and mentor Rabbi Adam Greenwald initially planted the idea in my head to apply to rabbinical school. He and I were at a learning night at Ikar, and he was sitting next to me while we were studying the parasha with our chevrutas and gave me a long look and said "I feel like you're someone who is going to end up going to rabbinical school against his will", which I thought was a funny way to phrase it, and we both shared a laugh. The more and more I thought about the prospect of rabbinical school, the more I realized that it synthesized many of the things I had experience with and was passionate about: Judaism, community building, life-long learning, and music, and having gotten my bachelor's in Music at UC Berkeley, the prospect of being able to loop in that huge piece of who I am with everything else in a rabbinical career seemed to all make sense. The "against his will" part seemed to snap into focus, and the many experiences that I had built over the preceding years in the interest of other plans suddenly began to make sense. I thought that maybe all this time from my music studies at Berkeley, to working in TV, to leaving for Israel on a spiritual journey, and coming back to TV was a process of laying the groundwork for a career that I didn't even realize could have been a possibility for me. And here I am, three years in, writing this on a beautifully sunny December day in Jerusalem. Life is funny, isn't it?
What do you hope for the future of the queer Jewish community within the conservative movement and how do you see yourself amplifying your voice within these groups?
My hope for the future of the Queer Jewish Community within the Conservative Movement, and the Jewish world, and religious world at large is that more and more people see the divine sparks within us as Queer people, divine sparks which for so long have been snuffed out by fear-addled imaginations, which kept us out of the community, and continues to keep many out of the fold of Jewish community. I plan to continue sharing my story, and bearing witness to the stories of others, in the hope that being a visible presence will empower others to step into their truth and share their own stories. I could have never imagined that I would be on the path to a rabbinical career, but thanks to brave Queer folks and allies who have fought before me to expand the imaginations of the fearful, here I am, and a big part of my mission in this life is to hold the door open for the next Queer person that is going to come after me, in the same way that a door was built and held open for me.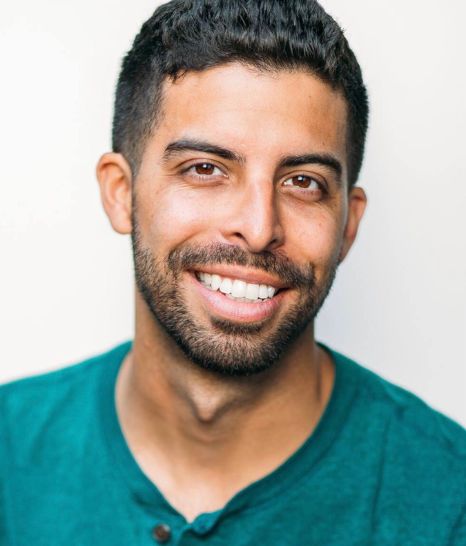 Why did you choose Ziegler?
I chose Ziegler because I already felt at home with the Ziegler community, being that I had so many friends and mentors within it. It was important for me to both stay close to my family, and continue to grow within my community in Torah, learning, and connection, so Ziegler was the natural choice.
What does the future hold for you?
What does the future hold for me? If the past is an indication, I have no idea. It's apt that we are in the midst of the Joseph cycle right now, a story which shows us just how unpredictable life can be. Joseph's entire life is turned upside down, and he goes along a long and confusing path, until his brothers reappear in Egypt, and he suddenly realizes (or decides) that everything that has happened to him in his life was actually meant to serve a larger purpose and journey, which he couldn't have had any way of knowing about. And I suppose life is just like that, so my hope for the future is more learning, more love, and more life, and that with every challenge of life, I can continue to grow and learn, and be part of building a world of radical compassion.