What advice would you give to an incoming AJU student?
Take advantage of the amazing faculty and create relationships with them. The teachers here are prioritize creating meaningful and lasting relationships with the students and connecting and continuing the conversation beyond the classroom.

What attracted you to the Ziegler School?
needed a job in college and began to work as a music teacher in a few New York/NJ area Hebrew schools. I loved teaching and loved sharing Jewish music, and I began to write my own melodies. A friend connected me to a synagogue to lead services for the high holidays, and I loved being on the pulpit and crafting a Tefillah experience for the community. I continued to work and share music in synagogues and realized I loved leading people through their Jewish journeys, and wanted to move forward with mine as well, and so I decided to apply to rabbinical school at the Ziegler School.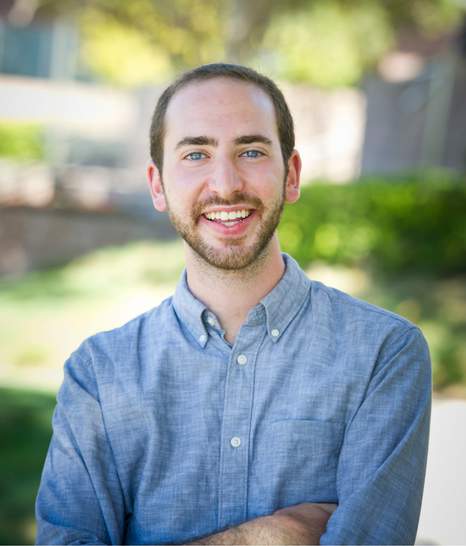 What is your favorite book?
As a Driven Leaf by Milton Steinberg
How do you like to spend your free time?
Playing music, writing music, singing music, song leading...
What do you love about Los Angeles?
Concerts! All over LA. Indoor, outdoor, small venue, large venue, any and all of the above.