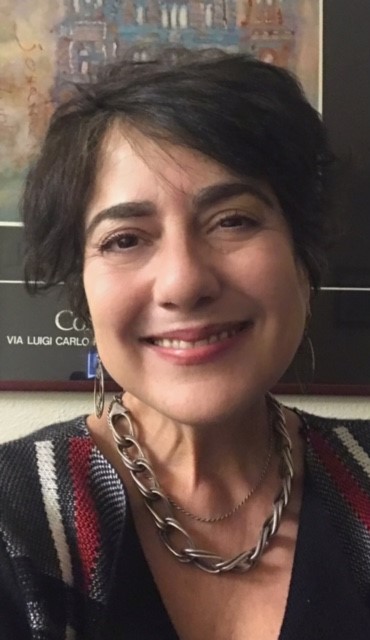 Meet Shoshi Persellin. She is an alumna of the inaugural MAEd in Early Childhood Education cohort and teaches the Hebrew Immersion Pre-K class at Wise School EC and the K-1 Sunday School class at Leo Baeck Temple. One of the older members of the cohort, Shoshi was born in Fargo, North Dakota and grew up in Israel and Tucson, Arizona. She spent many years living in Israel as an adult and has worked with learners of all ages and backgrounds. We caught up with Shoshi to chat about her teaching, her growth, and her life outside of the classroom.
If you've ever met Shoshi, you know that she is warm, kind and genuine. It is no surprise, then, that in addition to keeping the children in her care challenged and engaged in learning, she also ensures that they are loved, uplifted and safe. Especially in a time of protocols and masks, she knows anxiety levels are high, so she has remained focused on providing her young learners with the necessary emotional support for them to thrive.
This has been a time of tremendous growth for Shoshi. Always a proponent of emergent curriculum, she believes in the importance of having a plan, but that ultimately, flexibility and a willingness to go with the flow helps keep the kids healthy in non-academic ways as well. Her expectations have shifted in line with the unique atmosphere created by the pandemic. She continues to focus her attention on the whole child by being more aware and sensitive to their individual needs.
Shoshi thrives in community, and she is fortunate to belong to the school communities of Wise and Leo Baeck Temple, as well as her own synagogue and AJU! She wants her students to experience that same feeling of belonging. "My Sunday School students are on Zoom all week long but still show up week after week with the best energy to be a part of this special classroom community," says Shoshi. "It is a space where they feel connected, respected, and safe. They care for and listen to one another, and that is such a gift."
While studying at AJU, Shoshi learned with Sharon Bacharach about special needs. This class made her keenly aware of the children who do not present as special needs but do require special attention. It is up to the teacher to create a space where she can understand the whole child and what is afflicting them. This has helped her to build resiliency in kids.
Over the last year, Shoshi has been reading voraciously, as well as connecting with friends and family through Zoom and socially distant walks. She's been cooking up a storm (sometimes with students over Zoom) and feeding her friends as well! She has also taken up meditation to help center her each day.
It was a big step for Shoshi to come back to school to study at AJU, with her own college-age child and decades of teaching experience under her belt. The MAEd gave her the confidence and validation to continue her work. While she hopes to continue working in her current positions, she would also love to challenge herself with new opportunities - curriculum consulting, reviving her summer Hebrew immersion workshops, teaching community college in child development, and taking more of a leadership role. Shoshi has so much to offer to the field of Jewish education and we can't wait to see her impact!