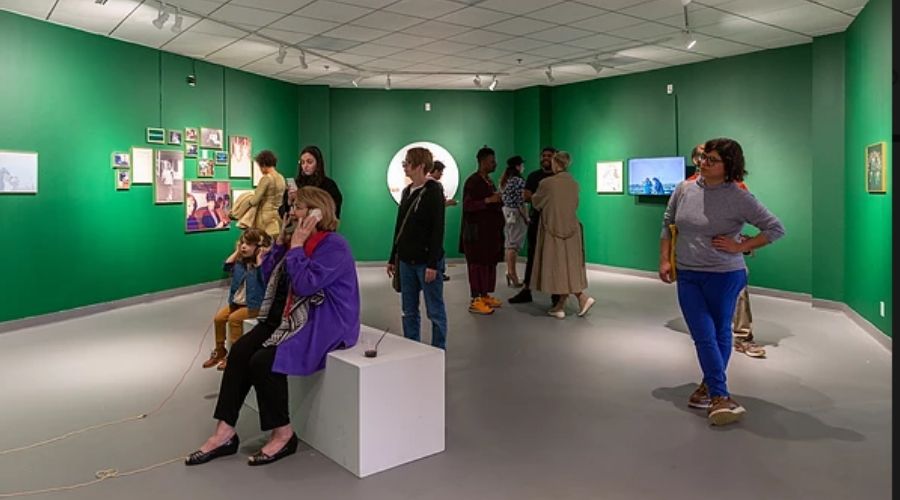 "My paternal great great great great grandfather, Lord Byron's first cousin, founded a poet's union in Georgetown.  My maternal great great grandparents were secular Jewish refugees from Russia who were rumored to be revolutionaries. There were definitely witches in there, as there always are. As a child, I'd steal family jewelry, pretending they had magical powers and I'd use brass candlesticks brought over on the Mayflower for witchcraft. I am 400 years of making art, but I am also 400 years of colonial violence."
Christy Roberts Berkowitz is an L.A. based artist, educator and agitator. She is also Reciprocity 2017 alumna, and a vital member of the growing IJC network. Her solo exhibition The Distance Between the Grooves in My Fingerprint in on view through July 1 at AJU's Platt and Brostein Galleries. 
In this exhibition, curated by AJU's Chief Curator and IJC's Director Rotem Rozental, Roberts-Berkowitz traces the histories of her ancestors and in the process, explores the possibility of thinking about the body as a site of embodied violence, and offers some possible means of resistance. 
Contact Communications
Michelle Starkman, M.A., MBA
Vice President, Communications
michelle.starkman

aju.edu
(310) 440-1526
For urgent media inquiries or reporters on deadline, please contact us at:
(310) 571-8264 or
(310) 739-9489