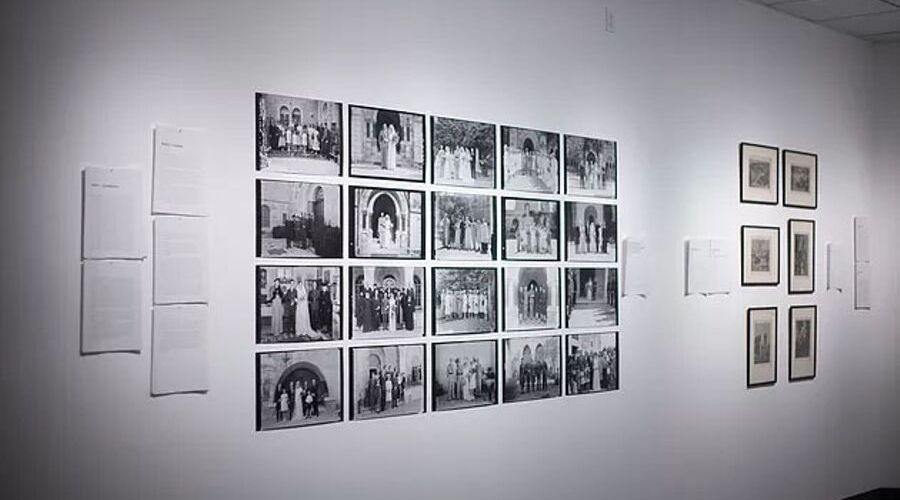 Yair Agmon and Hagar Cygler, alumni of the Institute for Jewish Creativity, take part in the first exhibition of the 2017-2018 season at he Platt and Borstein Galleries. 
Curated by Rotem Rozental, AJU's Chief Curator and the Director of the IJC, this exhibition suggests a dialogue between their photographic perspectives, and understanding of the ways in which communal memory is preserved and historical, national narratives are maintained and distributed.  
While they both excavate photographic repositories and the ways these systems categorize images, Cygler and Agmon explore different aspects of this machinery: individual accounts and moments that define a civil space, family events and the self presentation of a national community.
The exhibition also launched the series Chapters in Israeli Art, reflecting the legacy and outcomes of the Balfour Declaration, while focusing on contemporary perspectives and untold stories.
Unbound Recollections will be on view  through October 30, 2017. Additional events associated with this exhibit include a panel with Yair Agmon and Dr. Aryeh Cohen (Sep. 17, 3pm), and a family workshop with Hagar Cygler (Oct. 15, 3pm). 
Photo Credit: Jasmin Urrea
Contact Communications
Michelle Starkman, M.A., MBA
Vice President, Communications
michelle.starkman

aju.edu
(310) 440-1526