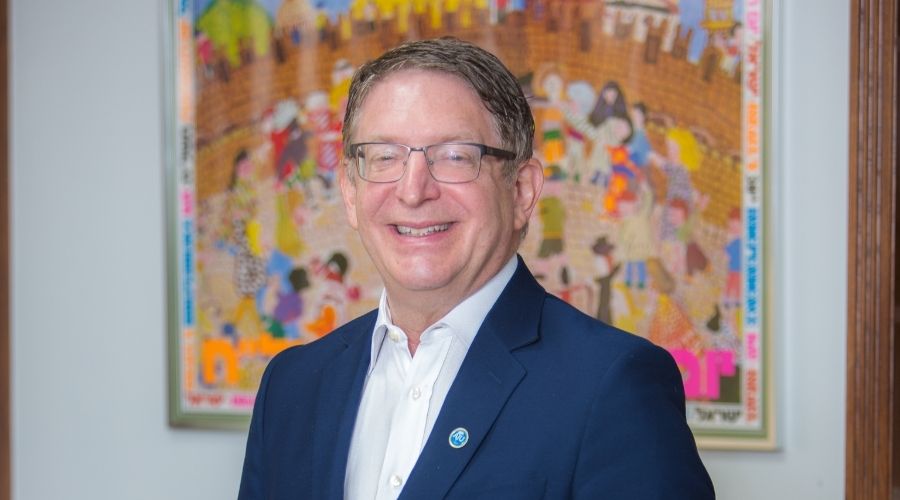 This year has challenged all of us in unprecedented ways. 
Like so many institutions, American Jewish University had to pivot quickly in response to the global pandemic. As our world shifted overnight from in-person to online, I've been inspired by the passion, tenacity, and creativity of our AJU team and community, which has found a myriad of new ways to elevate Jewish wisdom to inform, engage, and enlighten during this complicated time. 
We were exceptionally proud to inaugurate the Maas Center for Jewish Journeys, the result of an extraordinary investment by Virginia and Frank Maas. The Center champions those too-often relegated to the periphery of Jewish life, guiding them through a suite of interconnected programs that enrich their Jewish journeys. 
Although we may be physically separated, our Jewish community in Los Angeles and around the world remains connected – in some ways more profoundly than ever before. B'Yachad Together's online programming has convened tens of thousands for timely conversations, addressing issues from social justice and anti-Semitism to Jewish culinary arts and history. Alonim Adventures is keeping the magic of camp alive. The Miller Introduction to Judaism Program continues to expand its role as the nation's leading center for welcoming those seeking to convert to Judaism, interfaith couples, and all those who want to learn more and find a home in the Jewish community. The Ziering Brandeis Collegiate Institute (BCI) alumni are deepening their relationships through Kol Demama. And our academic programs inspire and train individuals who will lead our communities in the years to come. 
As we approach Rosh Hashanah, we are reminded of the power of building a connected, welcoming community that supports Jewish journeys across the life cycle. Across our institution, this remains our guiding principle and focus.
May 5781 bring health and joy, and may we be inscribed in the Book of Life. 
Shana Tova and Happy New Year, 
Dr. Jeffrey Herbst
President
American Jewish University
Contact Communications
Michelle Starkman, M.A., MBA
Vice President, Communications
michelle.starkman

aju.edu
(310) 440-1526