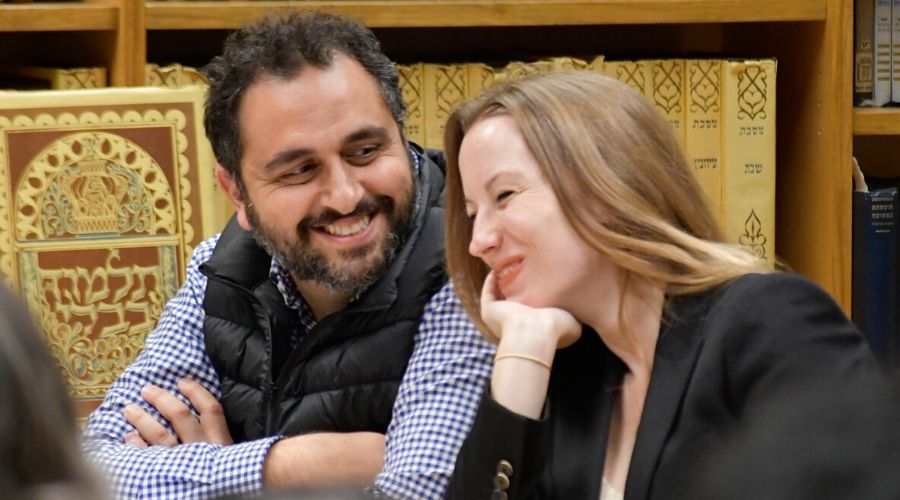 American Jewish University is pleased to announce that the Rabbinical Assembly, the international association of Conservative rabbis, has adopted our Miller Introduction to Judaism Program (Intro to Judaism) as its highly recommended course of study for Jews by Choice across the country. Intro to Judaism is the nation's leading center offering those seeking to convert to Judaism, interfaith couples, and all those who want to find their home in the Jewish community a platform to access Jewish wisdom and practice.
We are proud to work with the Rabbinical Assembly—which has played a key role in shaping the Conservative movement and strengthening Jewish life since its founding in 1901—to expand Intro to Judaism's offerings to Jews by Choice, a rapidly growing percentage of American Jewry.
From AJU's Vice President for Jewish Engagement, Rabbi Adam Greenwald: "The Miller Program is honored to support the work of Rabbinical Assembly rabbis across North America. The warmth and wisdom that our colleagues bring to the classroom is our greatest resource in helping launch new Jewish journeys."
Intro to Judaism affiliates, which include more than sixty communities, receive access to instructional materials, including readings and course offerings, and become part of a network that shares ideas, challenges, and best practices. The Rabbinical Assembly will be offering a $100 subsidy for new communities that wish to adopt the Miller Introduction to Judaism Program.
To date, Intro to Judaism has provided more than 15,000 students with a path to deeper engagement with Jewish living. Intro to Judaism offers classes across Southern California, and through our affiliates across twenty-seven U.S. states and Canada.
To learn more about the Miller Intro to Judaism, please visit https://www.aju.edu/intro. 
Contact Communications
Michelle Starkman, M.A., MBA
Vice President, Communications
michelle.starkman

aju.edu
(310) 440-1526