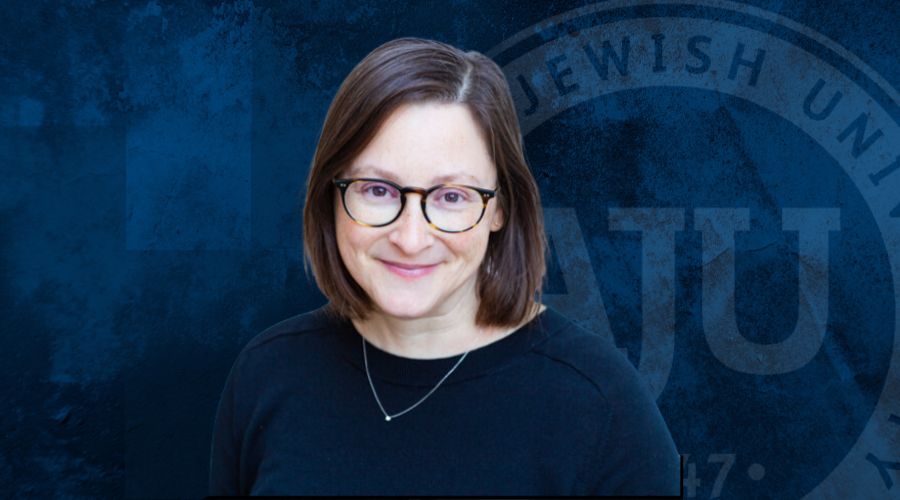 Rabbi Carrie Vogel Named American Jewish University's Director of Undergraduate Initiatives
Leading Jewish educational institution launches college credit program for high school students to boost Jewish youth engagement and strengthen communities
LOS ANGELES – Today, American Jewish University (AJU) announced the appointment of Rabbi Carrie Vogel as the Director of Undergraduate Initiatives, effective July 1st. Rabbi Vogel will lead the launch of the Jewish Learning Experience (JLE), a new program designed to provide high school students with college credit courses in Jewish studies through local synagogues and community organizations. 
JLE aims to increase teen engagement and empower high school students to deepen their knowledge of Jewish studies, while strengthening the connection to their community. Partnering organizations will receive consultation on innovative ways to enhance their teen programming.
"The Jewish Learning Experience at American Jewish University holds tremendous potential to increase engagement, enrollment, and program quality at synagogues and Jewish community institutions across the country. High school students across the Jewish community are clamoring for access to college-level coursework, and AJU is uniquely equipped to deliver it to them through our community partners," said Dr. Jeffrey Herbst, President of American Jewish University. "With 14 years of experience overseeing student programming at Kehillat Israel, Rabbi Vogel brings a unique understanding of AJU, our partners, and their needs. She is well suited to build this into a thriving national program." 
Rabbi Vogel was ordained at Hebrew Union College-JIR and holds a Master of Arts in Jewish Education. She brings 14 years of experience overseeing student programming at Kehillat Israel to her position at AJU. She has also published pieces in eJewish Philanthropy and Kveller.com related to Judaism and family life, including adoption, infertility, intentional curriculum design, and nontraditional families. 
"AJU is an established and well-known educational institution that has long contributed to a thriving national Jewish community. I am honored to join the AJU team to lead the Jewish Learning Experience. JLE can enhance an already thriving teen program, but it can also be a motivating force for communities who are looking to reinvent what they offer," said Rabbi Vogel.
The JLE program was beta-tested at Kehillat Israel last year with 25 high-school students, resulting in an increase in community engagement and a deeper connection to the Jewish community. 
One parent of a JLE student said, "In my teenage son's words, 'It's so special to have a place for the Jewish teens to be together. It's a beautiful community.' That would really be enough for me. And yet, I also love that he is really engaging and grappling with the history, culture, [and] religious traditions of Judaism. What he learns in this class is becoming part of him and he will carry [it] forward with him." 
To learn more about the Jewish Learning Experience program, visit aju.edu/jle.  
About AJU: American Jewish University (AJU) is a thriving center of resources and talent that advances the Jewish journeys of individuals, organizations, and our community through excellence in scholarship, teaching, engaged conversation, and outreach. AJU equips students, faculty, campers, and learners of all ages with the tools to create the ideas, build the structures, and develop the programs to advance Jewish wisdom and elevate our world. For more information, visit www.aju.edu.
Contact Communications
Michelle Starkman, M.A., MBA
Vice President, Communications
michelle.starkman

aju.edu
(310) 440-1526