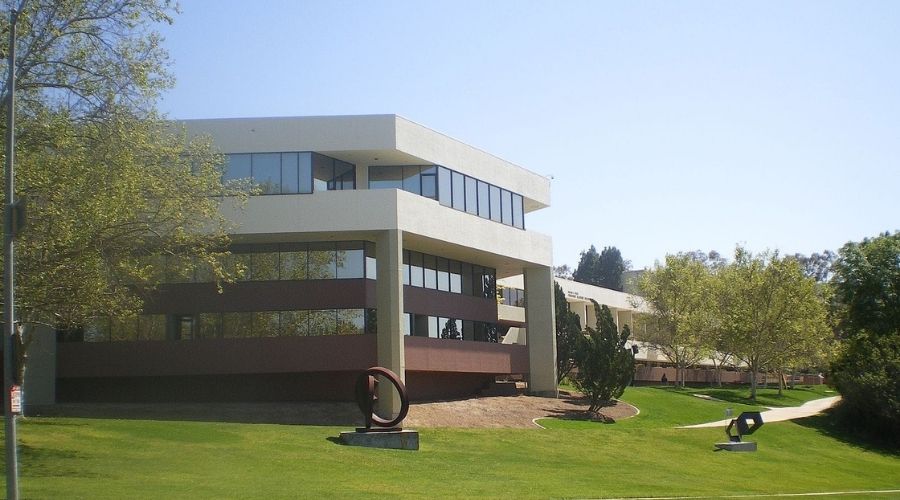 Press Release — For Immediate Release
March 25, 2021
Media Contact
nathan [at] miller-ink.com (Nathan Miller)
michelle [at] miller-ink.com (Michelle Moreh) 
American Jewish University Seeks Strategic Partner to Share its Bel Air Campus in Heart of Los Angeles
LOS ANGELES — American Jewish University (AJU) announced today it has begun an exploratory process to seek a strategic partner to make use of underutilized portions of the Sunny & Isadore Familian Campus in the Bel Air neighborhood of Los Angeles. AJU's Board of Directors will consider a wide range of potential partners and models in which currently underutilized segments of the campus will be shared with a strategic partner that aligns with AJU in mission and values.
A wide range of compatible institutions will be considered as part of the process, including universities, schools, and nonprofit organizations. The parcel of land—located at 15600 Mulholland Drive Los Angeles, CA 90077—is in the heart of Los Angeles near other higher education institutions including the University of California, Los Angeles.
In a statement released today, AJU President Dr. Jeffrey Herbst said:
"Over the last eight decades, American Jewish University has evolved to meet the needs of the Jewish community. In that tradition, during the past year, the University has made a range of important strategic decisions to both navigate the pandemic and effectively position AJU for the future long after this crisis recedes.
As we look to a post-COVID future, AJU envisions a range of educational offerings that draw on online and in- person instruction at our Familian Campus in Los Angeles and Brandeis-Bardin Campus in Simi Valley.
The Board of Directors believes that it is important to explore whether we could better allocate resources to serve our mission, as we continue to invest in our educational programs and grow our digital capabilities. AJU is at the beginning of this exploration and no decisions have been made. The review will not include the Brandeis- Bardin Campus in Simi Valley, home of the renowned Brandeis Collegiate Institute and the much-loved Camp Alonim.
During this challenging year, AJU has made significant investments in new capabilities. We launched B'Yachad/Together: Spirited by AJU, now a leading digital platform for conversations centered on Jewish wisdom. We developed robust online learning options for our Schools of Enterprise Management and Social Impact and
Education and have worked to provide new learning opportunities for our students at the Ziegler School of Rabbinic Studies. With one of the largest gifts the University has ever received, we created the Maas Center for Jewish Journeys, which champions those too-often relegated to the periphery of Jewish life.
Over the past year, we have seen the profound and wide-ranging ways that AJU is uniquely positioned to meet the needs of the 21st Century Jewish community. We look forward to continuing our work to advance Jewish wisdom and elevate Jewish life across North America."
Institutions interested in learning more about this opportunity can contact Adrian Breitfeld, Vice President for Finance and Administration, at adrian.breitfeld [at] aju.edu.
About AJU
American Jewish University (AJU) is a thriving center of Jewish resources and talent that serves the Jewish community of the twenty-first century. A portal for Jewish belonging, AJU equips students, faculty, campers, and learners of all ages with the tools to create the ideas, build the structures, and develop the programs to advance Jewish wisdom and elevate Jewish living. For more information, visit www.aju.edu.
###
Contact Communications
Michelle Starkman, M.A., MBA
Vice President, Communications
michelle.starkman

aju.edu
(310) 440-1526
For urgent media inquiries or reporters on deadline, please contact us at:
(310) 571-8264 or
(310) 739-9489