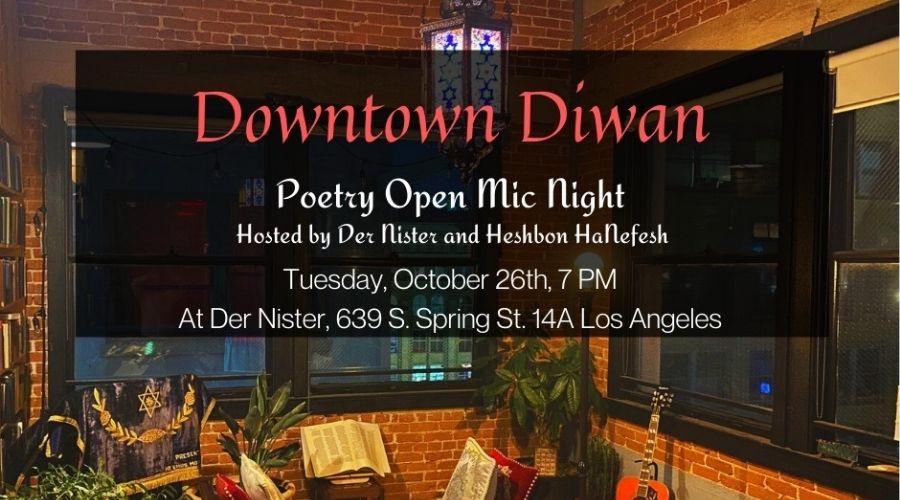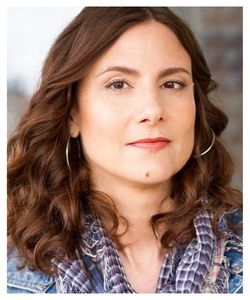 Join Word Grantee Julia Knobloch (Ziegler Rabbinic School)  for an evening of an in-person and COVID-safe Poetry Open Mic: Downtown Diwan. The event is organized as part of The Heshbon HaNefesh Poetry series, in collaboration with the Downtown Jewish Center Der Nister.
The Heshbon HaNefesh Project aims to create new spaces for the exploration of liturgically inspired poetry. The Project was awarded a Word Grant in 2021, artist-facilitated workshop for liturgical poetry, held in the Mojave Desert. The project now continues to grow and develop all across Los Angeles.
Come and mingle with new and old peers, take a seat on the diwan in front of the mic, read your poems and listen to fellow poets (or songwriters) -- in Der Nister's Andalusian inspired space that bridges the sacred and the mundane. Each reader and/ or musician gets around 4 minutes max at the mic.
The event will be held October 26 at 7pm.  For more details and registration, click here.