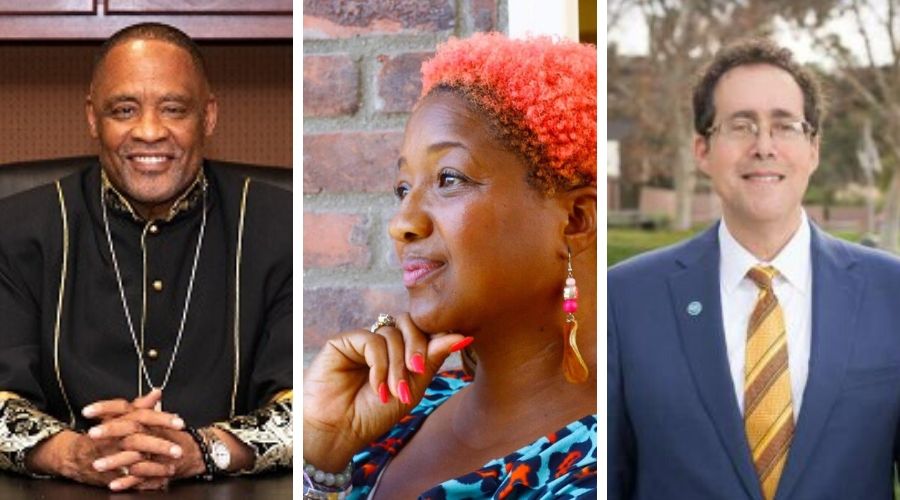 American Jewish University stands opposed to all forms of racism and all bigotry. We affirm our support for all our students, staff, and community members who are pursuing justice at this moment.
Our work is driven by the Jewish values of justice (tzedek), equality under the law (mishpat) and acts of kindness (chesed). Our lifeblood as an educational institution is to increase access for all we serve to open inquiry, vigorous conversation, moral engagement, and disciplined learning.
In the coming weeks, we will use our power as a University to host conversations around structural racism and its pernicious impact on our society. Join us for our upcoming conversation: Justice We Shall Pursue: Building the Beloved Community.
With renewed focus on the promise of "equal justice for all" and the persistent ways we fall short, three thought leaders in their faith communities come together to explore how faith can contain our anger, sorrow, and urgency, while also pointing us in a direction of hope, resilience,  transformation, and action. Can faith ground us to have an honest conversation about race, a system of anti-Black racism, and a path forward to a better tomorrow? 
To view the recording of this program, please click below:
Contact Communications
Michelle Starkman, M.A., MBA
Vice President, Communications
michelle.starkman

aju.edu
(310) 440-1526