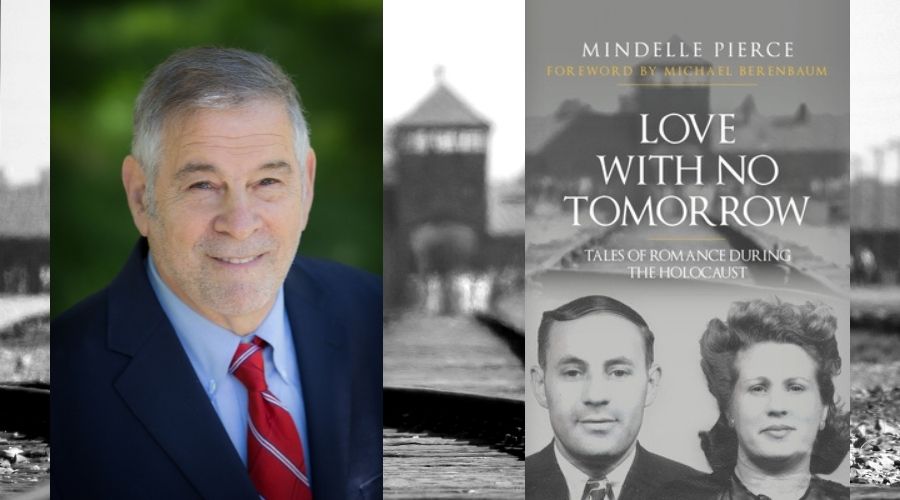 Dr. Michael Berenbaum, Director of the Sigi Ziering Institute, Professor of Jewish Studies at AJU, and world-renowned historian has written the forward for Mindelle Pierce's Love With No Tomorrow: Tales of Romance During the Holocaust, which is out on Amazon today (December 15, 2021). 
The book narrates the love stories of 27 couples who met before and during the Holocaust. They speak of how their love helped them survive the atrocities of the Holocaust and lived to tell their stories. Mindelle Pierce is the daughter of Jack and Rose Najman who were Holocaust survivors from Eastern Europe. 
Dr. Berenbaum was eager to write the forward for this book because historians have "not paid sufficient attention to gender issues as they pertained to the Holocaust," and hopes that this book helps set the stage for the incredible women who survived unimaginable circumstances during the war. Women were not just victims, they were protectors – not only of their children but of their men as well. 
Couples came together and quickly developed relationships, in a world where everything and every moment was fragile, permanence was the only thing holding them together.  
The narratives in this book are an integral part of the Holocaust's story and merit a place in its history as we recount these experiences of women and men who found love during the Holocaust. 
To learn more about Dr. Berenbaum's and The Sigi Ziering Institute's contributions to Holocaust education, please visit https://www.aju.edu/institutes-groups/sigi-ziering-institute.
Contact Communications
Michelle Starkman, M.A., MBA
Vice President, Communications
michelle.starkman

aju.edu
(310) 440-1526