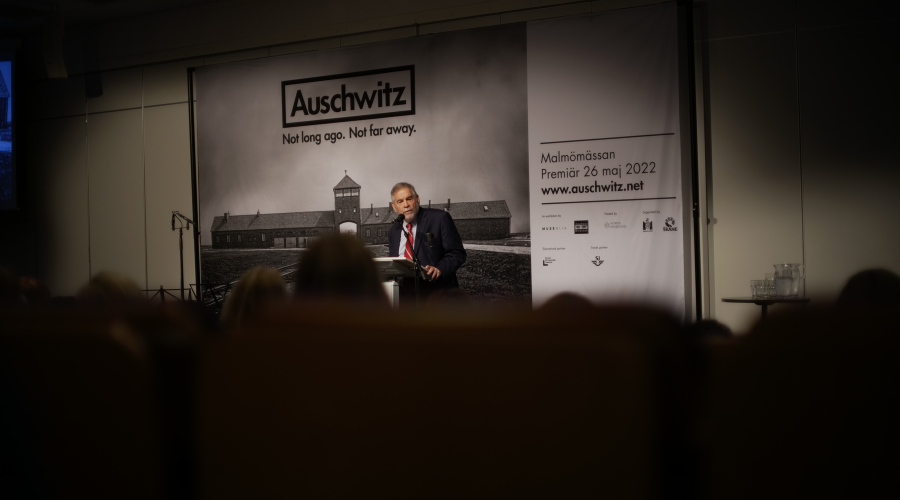 Dr. Michael Berenbaum participated in a momentous event on May 26 with MalmöMässan Exhibition and Congress Center for the opening of the most comprehensive traveling exhibition about Auschwitz ever offered, Auschwitz. Not long ago. Not far away. The groundbreaking exhibition displays more than 700 original objects from the largest and most lethal German Nazi camp, the majority coming from the Auschwitz-Birkenau State Museum. It also displays artifacts from more than 20 international institutions and private lenders.
So far, the traveling event has reached more than one million visitors during its runs in Madrid, New York, and Kansas City. The event was created by Spanish international exhibition producer Musealia and the Auschwitz-Birkenau State Museum in Poland. During its stay in Sweden, it is hosted by Nordic Exhibitions and supported by Malmö Stadd; the region of Skåne; educational partner Forum för Levande Historia (Forum for Living History); and travel partner SJ.
Dr. Berenbaum is part of its curatorial team that also includes world-renowned scholars Dr. Robert Jan van Pelt and Paul Salmons, in collaboration with historians at the Research Center at the Auschwitz-Birkenau State Museum, led by Dr. Piotr Setkiewicz.
The Holocaust's story merits a place in its history as we recount the experiences of the millions of Jewish lives lost during the Holocaust.
Dr. Berenbaum is the Director of the Sigi Ziering Institute, Distinguished Professor of Jewish Studies at AJU, and world-renowned historian on the Holocaust.
To learn more about Dr. Berenbaum's and The Sigi Ziering Institute's contributions to Holocaust education, please visit: https://www.aju.edu/institutes-groups/sigi-ziering-institute.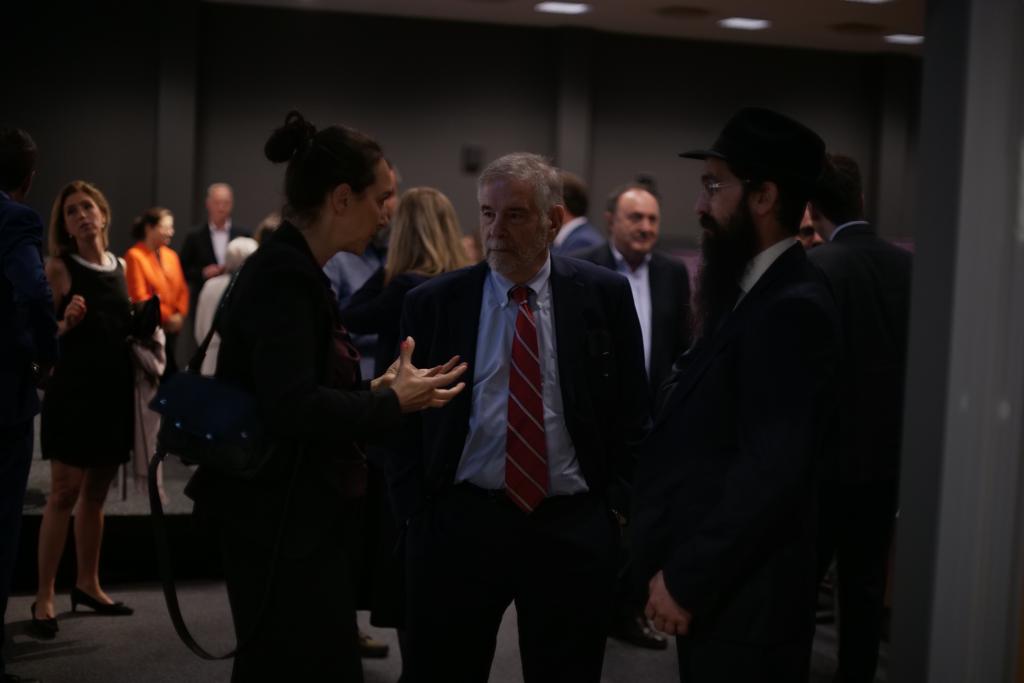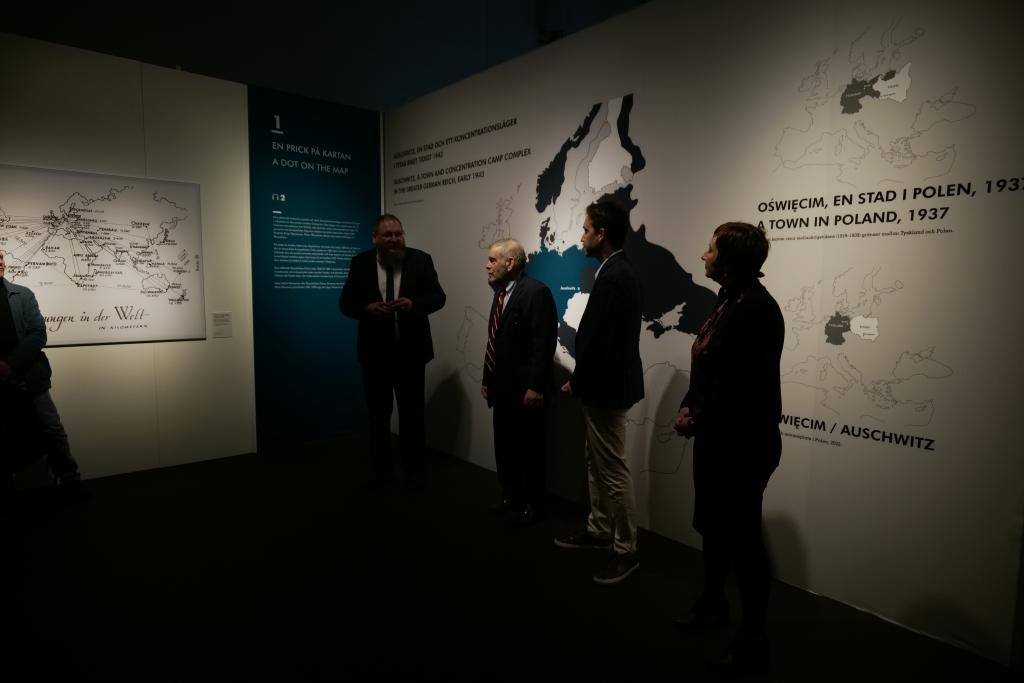 Images were provided with permission by © Musealia.
Contact Communications
Michelle Starkman, M.A., MBA
Vice President, Communications
michelle.starkman

aju.edu
(310) 440-1526
For urgent media inquiries or reporters on deadline, please contact us at:
(310) 571-8264 or
(310) 739-9489