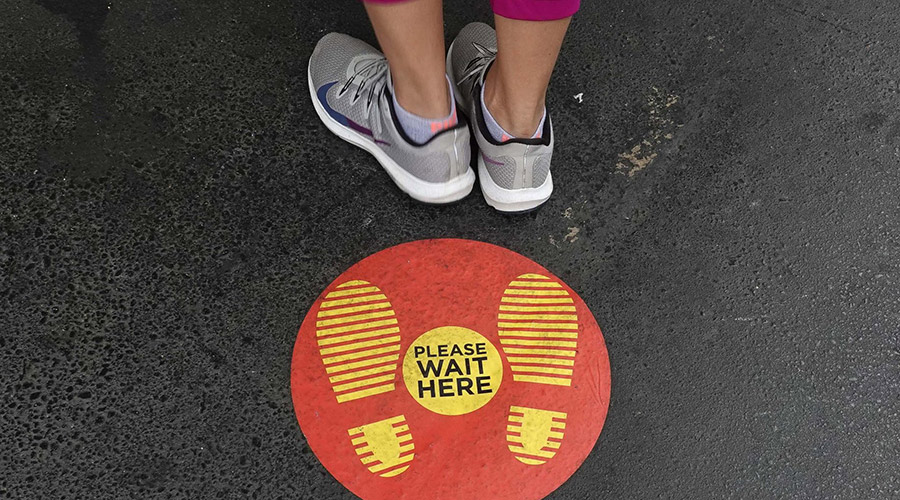 NANCY KAYE, INSTRUCTOR AND CURATOR
THE EXHIBITION INCLUDES THE WORK OF: TRACY BADER, LYNDA FENNEMAN, TOBI INLENDER, NANCY KAYE, DEBRA RUBY, NOELLE SPYCHALA, PHIL STEIN, MARY VALENTINE.
THE WORKSHOP, LEAD BY NANCY KAYE—PROFESSIONAL PHOTOGRAPHER, EDUCATOR, AND CURATOR—SERVED NOT ONLY AS A CREATIVE OUTLET FOR STUDENTS, BUT ALSO AS A WAY OF SHARING EXPERIENCES. OUR COLLABORATION CREATES A VISUAL CHRONICLE OF THESE HISTORICAL TIMES.
Organized by the Soraya Sarah Nazarian Program in Fine Arts
Chief Curator, AJU: Dr. Rotem Rozental
Heading into summer, this is a time of transition as people are increasingly on the move. Malls and piers are more crowded, restaurant dining has increased, and protective bubbles are mixing. With safety concerns lessened as a result of vaccine protection—over 60 percent of Americans have received at least one shot— families and friends are gathering.
Caution, however, lingers. Across the U.S., vaccine skeptics are enticed with rewards for just getting the shot, while debate is growing over vaccine hesitancy and the use of "vaccine passports."
As restrictions ease, we see significant changes compared to May 2020. Traditional graduation ceremonies are carefully held instead of drive-by celebrations, some religious institutions reopened their doors for in-person services while others continue to offer a virtual option, and outdoor recreation beckons—symbolic of long awaited freedom. All the while, social distancing and masks remained the protocol.
Whether reflecting on accomplishments of over a year in isolation, or stepping out among others, this is a time when many look ahead with optimism.