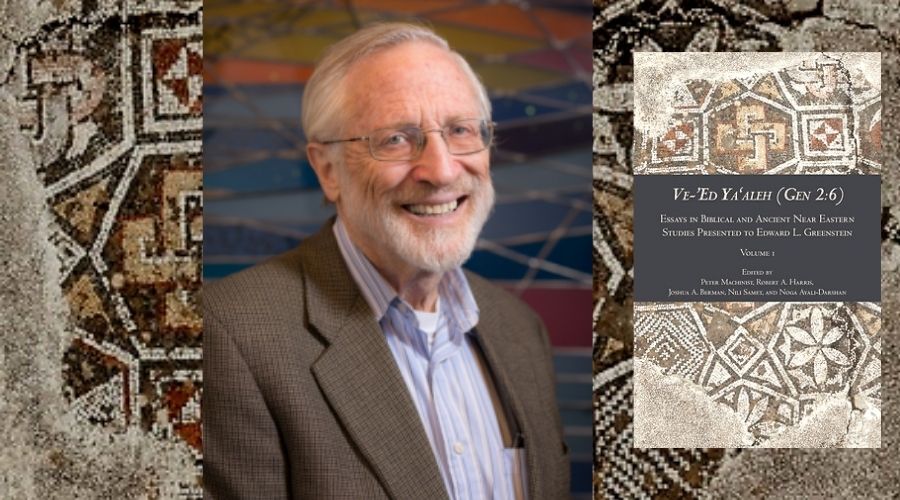 Professor Ziony Zevit, Distinguished Professor of Biblical Literature and Northwest Semitic Languages at American Jewish University, was published in a compilation titled Ve-'Ed Ya'aleh (Gen 2: 6), Volume 2: Essays in Biblical and Ancient Near Eastern Studies. He was included in the section relating to Studies in Biblical Hebrew and Northwest Semitic Languages, and specifically regarding Exodus 1, Akkadian pilku, and Israelite Corvée Labor. 
Sixty-six colleagues, friends, and former students of Edward L. Greenstein presented essays honoring him upon his retirement. Throughout Greenstein's half-century career, he demonstrated expertise in a host of areas astonishing in its breadth and depth, and each of the essays in these two volumes focuses on an area of particular interest to him. Volume 1 includes essays on ancient Near Eastern studies, Biblical Hebrew and Northwest Semitic languages, and biblical law and narrative. Volume 2 includes essays on biblical wisdom and poetry, biblical reception and exegesis, and postmodern readings of the Bible. 
Professor Zevit says, "it is my pleasure to dedicate this study to my colleague Ed Greenstein. Ed's many contributions as author and editor have enhanced our understanding of the ancient Hebrew lexicon, our appreciation of the formal structures of biblical literature, and our sensitivity to the art and science of bible translation." 
Zevit concludes in his chapter that Egyptians worked Israelites by compelling them to fulfill corvée obligations (1:11, 13). Verse 14 can be read as implying (clearly to the first readers of the narrative who understood how such things worked in their own society) that in the pecking order of responsibility, Egyptian officials overseeing large regions would have determined that they required corvée workers for specific projects. They would have transmitted orders to lower-level administrators in specific regions to draft a given number of capable workers. Eventually the orders would have reached local authorities personally responsible for providing the able-bodied laborers. Israelites, whom the new Pharaoh had made subject to the corvée obligation, would have been drafted to engage in the work. 
Dr. Ziony Zevit has been awarded fellowships by the National Endowment for the Humanities, the American Council of Learned Societies, the Rockefeller Foundation, the Lady Davis Fellowship Trust and the John Simon Guggenheim Foundation; in 2004, he was awarded the Frank Moore Cross Award by the American Schools of Oriental Research for substantial publications in Near Eastern and Eastern Mediterranean epigraphy, texts and traditions. Dr. Zevit has published studies in almost every major American, European, and Israeli scholarly journal in his fields of interest. His research affects the way many Biblical narratives are understood and interpreted. 
Contact Communications
Michelle Starkman, M.A., MBA
Vice President, Communications
michelle.starkman

aju.edu
(310) 440-1526
For urgent media inquiries or reporters on deadline, please contact us at:
(310) 571-8264 or
(310) 739-9489