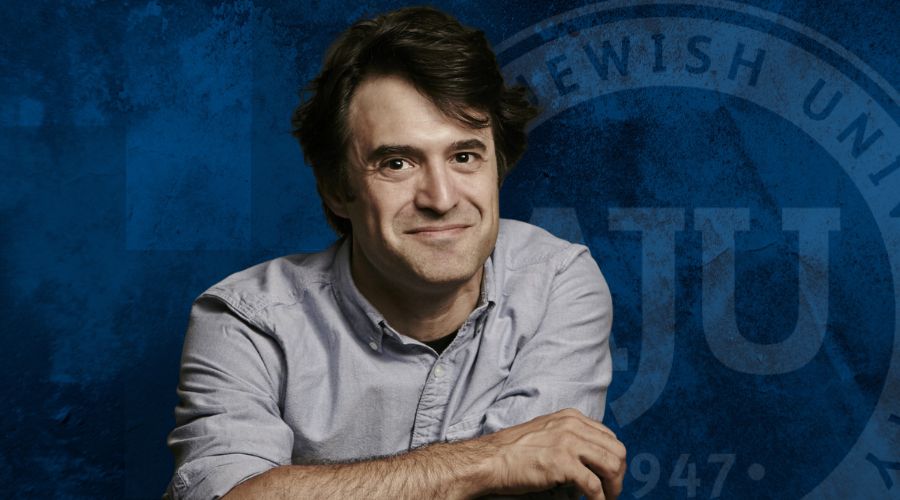 American Jewish University Announces Appointment of Mark Oppenheimer as Vice President of Open Learning
Creator of Unorthodox podcast takes the helm of expanding programming at leading Jewish educational institution.
LOS ANGELES – Today, American Jewish University (AJU) announced the appointment of Mark Oppenheimer as Vice President of Open Learning – effective June 19. In this position, Oppenheimer, who is an accomplished journalist, author, and podcast host, will oversee the development of digital content for AJU's platforms, including the University's public-facing community programming and education programs.
Oppenheimer's appointment to this new role signifies AJU's commitment to expanding learning and making Jewish education accessible to all. With his extensive background in teaching, journalism, and authorship, Oppenheimer brings a wealth of experience to the table. As the long-time host of Unorthodox, the most popular American podcast about Judaism, he honed his skills communicating complex ideas to a broad audience. He has also taught at esteemed institutions such as Yale, Stanford, NYU, and Wellesley. Additionally, Oppenheimer holds a Ph.D. in religious studies from Yale and has contributed to numerous publications, including The New York Times, Slate.com, Tablet, and The Forward.
"Mark Oppenheimer brings a passion for education and expertise in online learning that will be invaluable as we continue expanding our offerings in the digital space," said Dr. Jeffrey Herbst, President of American Jewish University. "Mark is an accomplished journalist and scholar who has made a career of bringing specialized knowledge to a general audience. We are thrilled to welcome him to American Jewish University and are confident that his leadership will help us reach new heights in our mission."
Oppenheimer plans to develop AJU's online courses, programs, and initiatives – a significant step towards increasing the university's reach and providing world-class programming to advance Jewish wisdom and elevate Jewish life. He will work closely with faculty members and staff to design and deliver engaging, accessible, and high-quality learning experiences that meet the needs of learners around the world at every stage of their lives.
"American Jewish University already offers a premier digital learning platform through Maven, and I am eager to explore the many possibilities for developing new content and programming that will expand AJU's footprint," said Mark Oppenheimer. "This is an incredible opportunity to be part of a dynamic and forward-thinking institution committed to making Jewish education accessible to all."
About AJU: American Jewish University (AJU) is a thriving center of resources and talent that advances the Jewish journeys of individuals, organizations, and our community through excellence in scholarship, teaching, engaged conversation, and outreach. AJU equips students, faculty, campers, and learners of all ages with the tools to create the ideas, build the structures, and develop the programs to advance Jewish wisdom and elevate our world. For more information, visit www.aju.edu.
# # #
Contact Communications
Michelle Starkman, M.A., MBA
Vice President, Communications
michelle.starkman

aju.edu
(310) 440-1526