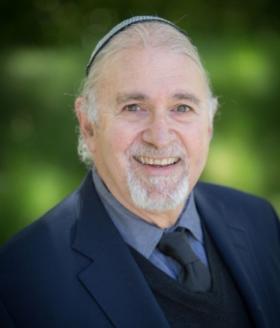 Education

PhD, Graduate Theological Union,  Berkeley, 1990
Fellow, Shalom Hartman Institute, Jerusalem, 1980-1982
Rabbinical Ordination, Yeshiva University, New York, 1980
M.S., Education, Yeshiva University, New York, 1980
B.A., Columbia College, New York, 1973
 
Bio

Dr. Pinchas Giller is Chair of the Jewish Studies Department and Jean and Harvey z"l Powell Professor in the College of Arts & Sciences. 

Following his ordination, in 1980, Dr. Giller taught high school in Israel. He came back to the U.S. to earn his Ph.D., then returned to Israel to participate in the Hebrew University Zohar Project. After stints at Concordia University in Montreal and Washington University in St. Louis, he joined the AJU faculty in 1998 and became department chair in 2009. He also directs the Kabbalah and Hasidism Program at the American Jewish University.
Publications

The Enlightened Will Shine: Symbolization and Theurgy in the Later Strata of the Zohar. (1993)
Reading the Zohar: The Sacred Text of the Kabbalah (2000)
Shalom Shar'abi and the Kabbalists of Beit El (2009)
Kabbalah: a Guide for the Perplexed (2012)