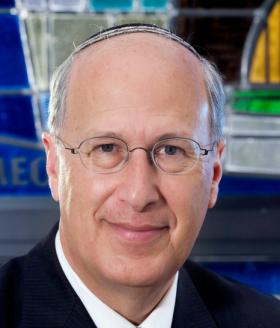 Education

PhD, University of Southern California
M.A., California State University, Northridge
B.A., University of California, Los Angeles

 
Bio

For the past 51 years, Dr. Bruce Powell has dedicated his professional life to Jewish education. He has helped to found and lead three Jewish high schools in Los Angeles, including Yeshiva University of Los Angeles High School, Milken Community High School, and most recently de Toledo High School.  He has consulted on the founding of 23 more Jewish high schools throughout North America. In addition, he has provided consulting services to over 60 Jewish day schools through his work as President of Jewish School Management (JSM). He has won both the Covenant Foundation Award and the Milken Jewish Educator Award for his major contributions to Jewish education. Bruce also served for six years as a founding faculty member and mentor for the Day School Leadership Training Institute at JTS, and as a coach for the Head of School Professional Excellence Project at Prizmah. For the past two years, Bruce has been the director of the Institute for Day School Excellence and Sustainability (IDEAS) servicing ten Jewish day schools across America. Bruce continues to serve on faculty at the American Jewish University as a distinguished lecturer in Jewish education where he has taught since 1998.

He received his B.A. in English from UCLA in 1970, his doctorate from the University of Southern California in 1979, and an honorary doctorate from the American Jewish University in 2007. 

Bruce's wife, Debby is the former Director of Community Affairs for the Brandeis-Bardin Institute of the American Jewish University, in California. They share four children and have invested an aggregate of 52 child-years in Jewish day school education for their kids. Their grandchildren now attend Jewish day schools in Los Angeles.
Publications

Raising A+ Human Beings: Crafting a Jewish School Culture of Academic Excellence and AP Kindness (with Dr. Ron Wolfson)

"Endowment: A Moral Imperative" (eJewishPhilanthropy)

"Shlomo Bardin's 'Eretz" Brandeis," (Chapter 15 in California Jews, edited by Drs. Ava Kahn and Marc Dollinger)
Materials

Courses teaching for 2021-2022

Ziegler School: Rabbi as Manager

School for Jewish Education and Leadership: Capstone Coordinator for the MAED and MAT students.