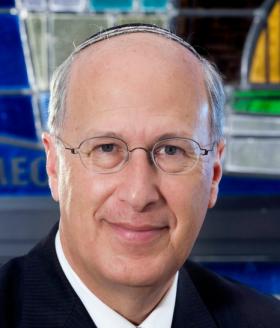 Education

PhD, University of Southern California
M.A., California State University, Northridge
B.A., University of California, Los Angeles

 
Bio

For the past 53 years, Bruce has dedicated his professional life to public and Jewish education. He began his career in 1970  in the afternoon religious school at Temple Beth Hillel in Valley Village California as a teacher and principal of the lower school. Co-terminus with his religious school work, he taught English and history in the public school sector for six years, founding a school-within-a-school for kids who just needed an extra leg up. After his sojourn in public school education,  Bruce went on to found and lead three Jewish high schools in Los Angeles, including Yeshiva University of Los Angeles High School (1979-92), Milken Community High School (1992-2000), and de Toledo High School (2000-2018). 

During many summers, Bruce directed Camp Alonim of the Brandeis Bardin Institute from 1976 to 1978, and directed the Brandeis Collegiate Institute (BCI) from 1985-89.  

In addition to helping to found three Jewish high schools in Los Angeles, Bruce has consulted on the founding of 23 more Jewish high schools throughout North America. Since 1998, he has provided consulting and coaching services to over 80 Jewish day schools through his work as President of Jewish School Management (JSM). Bruce also served for six years as a founding faculty member and mentor for the Day School Leadership Training Institute at the Jewish Theological Seminary in New York, and as a coach for the Head of School Professional Excellence Project at Prizmah. From 2018 to 2022, Bruce directed the Institute for Day School Excellence and Sustainability (IDEAS), servicing twenty Jewish day schools across the United States. Since 1998, Bruce has taught in both the School of Jewish Education and Leadership and the Ziegler School of Rabbinic Studies at the American Jewish University (AJU) where he serves on the adjunct faculty. Bruce was awarded the title of Distinguished Lecturer in Jewish Education by AJU. 

Bruce received his B.A. in English from UCLA in 1970, his doctorate in philosophy and international education with an outside field in Jewish studies from the University of Southern California in 1979, and an honorary doctorate from the American Jewish University in 2007. He has won both the Covenant Foundation Award and the Milken Jewish Educator Award for his major contributions to Jewish education. In 2021, Bruce co-authored with Ron Wolfson, Raising A+ Human Beings: Crafting a Jewish School Culture of Academic Excellence and AP Kindness. The book has sold 5000 copies and is used by faculties of Jewish day and synagogue religious schools throughout North America.

Bruce's wife, Debby, is the former Director of Community Affairs for the Brandeis-Bardin Institute of the American Jewish University, in California. They share four children and have invested an aggregate of 52 child-years in Jewish day school education for their kids. Their grandchildren now attend Jewish day schools in Los Angeles and Washington, D.C.
Publications

Raising A+ Human Beings: Crafting a Jewish School Culture of Academic Excellence and AP Kindness (with Dr. Ron Wolfson)

"Endowment: A Moral Imperative" (eJewishPhilanthropy)

"Shlomo Bardin's 'Eretz" Brandeis," (Chapter 15 in California Jews, edited by Drs. Ava Kahn and Marc Dollinger)
Materials

Courses teaching for 2021-2022

Ziegler School: Rabbi as Manager

School for Jewish Education and Leadership: Capstone Coordinator for the MAED and MAT students.