Event Details
We Are Not One: A History of America's Fight Over Israel
Tuesday at 12:00pm PST
____________________________________________________________________________________________________________________
Fights about the fate of the state of Israel, and the Zionist movement that gave birth to it, have long been a staple of both Jewish and American political culture, but despite these arguments' significance to American politics, American Jewish life, and to Israel itself, no one has ever systematically examined their history and explained why they matter. In the new book We Are Not One, historian Eric Alterman traces this debate from its nineteenth-century origins. Following Israel's 1948–1949 War of Independence (called the "nakba" or "catastrophe" by Palestinians), few Americans, including few Jews, paid much attention to Israel or the challenges it faced. Following the 1967 Six-Day War, however, almost overnight support for Israel became the primary component of American Jews' collective identity. Over time, Jewish organizations joined forces with conservative Christians and neoconservative pundits and politicos to wage a tenacious fight to define Israel's image in the US media, popular culture, Congress, and college campuses. Deeply researched, We Are Not One reveals how our consensus on Israel and Palestine emerged and why, today, it is fracturing. Join the author in conversation with AJU President Jeffrey Herbst. Buy the book HERE.
____________________________________________________________________________________________________________________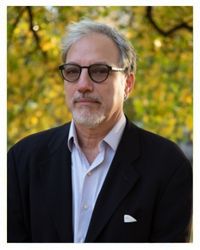 Eric Alterman is a CUNY Distinguished Professor at Brooklyn College and holds a PhD in History from Stanford, (with a minor in Jewish studies). He has written eleven previous titles, including The New York Times bestseller, What Liberal Media? The Truth about Bias and the News. An award-winning journalist and historian, he was for 25 years, the media columnist for The Nation in addition to having been a columnist at different times for The Forward, Moment, The Guardian and The Daily Beast as well as a contributor to The New Yorker, the Atlantic, Haaretz and Le Monde Diplomatique. He currently writes The Altercation newsletter for The American Prospect.
____________________________________________________________________________________________________________________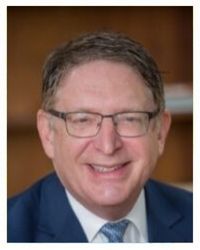 Dr. Jeffrey Herbst is the fourth president of American Jewish University.  At AJU, he has focused on promoting innovation in the university's academic programs.  He has also supported the growth of the Maas Center for Jewish Journeys, expansion of the B'Yachad/Together digital platform, and capital improvements on the Brandeis-Bardin Campus. Prior to joining AJU, Dr. Herbst was president and CEO of the Newseum and the Newseum Institute in Washington, DC. From 2010 to 2015, he was president of Colgate University, where among other accomplishments he is credited with helping the university complete its nearly half billion-dollar fundraising campaign, leading the development and initial implementation of a university-wide strategic plan, and increasing the diversity and academic caliber of its educational programming. Dr. Herbst earned his bachelor's degree, summa cum laude, from Princeton University, and a master's degree and doctorate in political science from Yale University. He is the author of the award-winning "States and Power in Africa" and, with several co-authors, the just-published "Making Africa Work."
____________________________________________________________________________________________________________________
Event Contact
Contact Name
Maven - Spirited by AJU