Event Details
Virtual Tour of Auschwitz Exhibition at the Reagan Library
Thursday at 12:00pm PDT
---
Step into the poignant and powerful world of the sold-out Auschwitz Exhibition at the Reagan Library with exhibit curator Michael Berenbaum. The virtual tour takes visitors through the harrowing history of Auschwitz, exploring the atrocities committed during the Holocaust and the stories of the victims and survivors. As you virtually navigate through the exhibit, you'll be immersed in a range of artifacts that bring to life the experiences of those affected by the Holocaust. From personal belongings of prisoners and authentic camp uniforms to interactive displays and photographs, the exhibit offers a profound and deeply moving perspective on one of the darkest periods of human history. After the virtual tour, you'll have the opportunity to ask Michael Berenbaum questions during a live Q&A.  
---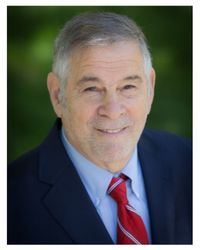 Michael Berenbaum is a Professor of Jewish Studies and Director of the Sigi Ziering Institute at the American Jewish University. He is a writer, a scholar and a creator of Museums. His work has been recognized by the Emmys and Academy Awards.
---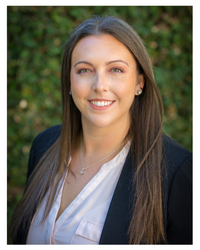 Alyssa Silva is the Programming Manager for the Office of Innovation at American Jewish University whose passion is to reimagine and implement what Jewish community looks like by bringing a unique perspective on what is engaging and inspiring Jewish communities today. Prior to arriving at AJU, she was the Assistant Executive Director of Houston Hillel, the Programming and Operations Associate at Maryland Hillel, and is a proud Moishe House DC alumni. Alyssa has a Master's Degree in Jewish Nonprofit Management from The Zelikow School, a BA in Religious Studies from The University of Arizona, and a certificate in Jewish Experiential Education from The Pardes Institute of Jewish Studies. 
---