Instructor
Rabbi Elliot Dorff, Prof. Laurie Zoloth
Event Details
The Vaccine and its Distribution from a Jewish Perspective
Tuesday, 2pm-3:30pm PDT
---
Join the first ever AJU Scholars Symposium, dedicated to analyzing the changing nature of Jewish life before, during and after the global pandemic. You are invited to join this weekly intimate, unparalleled intellectual exploration as an active participant, where you will observe, discuss, review, and share feedback on the materials presented by AJU scholars and their guests.Each week, Prof. Michael Berenbaum will moderate a session by different scholars, who will present papers on a diverse set of topics.
This week, we welcome Rabbi Elliot Dorff of AJU and Professor Laurie Zoloth, the Margaret E. Burton Professor of Religion and Ethics at University of Chicago Divinity School. In the current pandemic, at various times and places both ventilators and vaccinations have been in short supply and desperately needed. Even though the classical Jewish tradition did not face such shortages in medical resources, largely because medical interventions to prevent or treat diseases were largely ineffective before the 20th century and therefore not desired, Jewish communities did face shortages in funds to redeem captives and to help the poor.
We will examine Jewish sources that seek to determine how such scarce resources should be distributed and discuss how they might give us moral guidance as to how to apportion ventilators and vaccines today, with comparative viewpoints from the Western philosophic tradition.
---
Spaces to each session are extremely limited to give ample opportunity for discussion, so we encourage you to enroll today to participate in this premiere opportunity.
---
April 20th Presenters:
Rabbi Elliot Dorff, Rector, American Jewish University
Professor Laurie Zoloth, Margaret E. Burton Professor of Religion and Ethics; University of Chicago Divinity School
---
ALL SALES FINAL. NO REFUNDS OR EXCHANGES.
---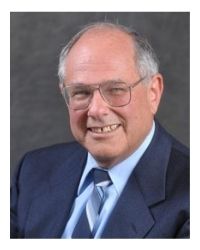 Rabbi Dr. Elliot Dorff is a past President of the Academy for Judaic, Christian, and Islamic Studies (2015 – 2017) and a prominent interfaith leader in the Jewish community. Dr. Dorff is the Rector and Distinguished Professor of Philosophy at American Jewish University where he has been directing the rabbinical and Masters programs since 1971. He was ordained to the Rabbinate by the Jewish Theological Seminary of America and earned his Ph.D. in philosophy from Columbia University. He also serves as the Chair of the Conservative Movement's Committee on Jewish Law and Standards. In addition, Dr. Dorff has served on many boards and commissions related to medical ethics, including the Ethics committee at UCLA Medical Center, the Ethics Advisory Committee for the State of California on stem cell research, and the broader Social Impacts Committee for the Smithsonian Museum of Natural Science. Dr. Dorff has published over 200 articles on Jewish thought, law, and ethics, as well as 14 books another 14 that he edited or co-edited.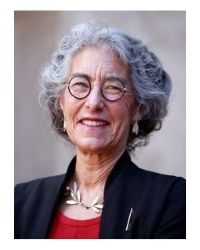 A  leader in the field of religious studies with particular scholarly interest in bioethics and Jewish studies, Prof. Laurie Zoloth's research explores religion and ethics, drawing from sources ranging from Biblical and Talmudic texts to postmodern Jewish philosophy, including the writings of Emmanuel Levinas. Her scholarship spans the ethics of genetic engineering, stem cell research, synthetic biology, social justice in health care, and how science and medicine are taught. She also researches the practices of interreligious dialogue, exploring how religion plays a role in public discussion and policy. 
Zoloth is author of Health Care and the Ethics of Encounter: A Jewish Discussion of Social Justice and co-editor of five books, including Notes from a Narrow Ridge: Religion and Bioethics and Jews and Genes: The Genetic Future in Contemporary Jewish Thought. 
Event Contact
Contact Name
The Whizin Center for Continuing Education