Instructor
Profs. Michael Berenbaum and Susan Kapitanoff
Event Details
Understanding Ever Growing Antisemitism and Conspiracy Theories
Tuesday, 2pm-3:30pm PDT
---
Join the first ever AJU Scholars Symposium, dedicated to analyzing the changing nature of Jewish life before, during and after the global pandemic. You are invited to join this weekly intimate, unparalleled intellectual exploration as an active participant, where you will observe, discuss, review, and share feedback on the materials presented by AJU scholars and their guests. Each week, Prof. Michael Berenbaum will moderate a session by different scholars, who will present papers on a diverse set of topics.
This week, Professor Michael Berenbaum and Dr. Susan Kapitanoff will consider what will happen to resurgent antisemitism and diverse conspiracy theories in the post Covid-era. Professor Berenbaum will consider what is unique about contemporary antisemitism, which is not "your father's" antisemitism – and how the Covid epidemic and crises that followed – health, economic, social justice, and leadership – exacerbate the fragile state of intergroup relations and fuel white supremacy in the United States. Dr. Kapitanoff will examine some of the social psychological factors that lead people to believe in conspiracy theories, touch on some of the current conspiracy theories related to the COVID crises and vaccinations and present some suggestions on how to counteract them. 
---
Spaces to each session are extremely limited to give ample opportunity for discussion, so we encourage you to enroll today to participate in this premiere opportunity.
---
May 4th Presenters:
Professor Michel Berenbaum, Director of the Sigi Ziering Institute, American Jewish University
Professor. Susan Kapitanoff, Professor Emeritus of Psychology American Jewish University
---
ALL SALES FINAL. NO REFUNDS OR EXCHANGES.
---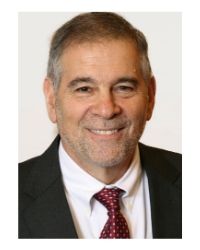 Prof. Michael Berenbaum is a Professor of Jewish Studies and Director of the Sigi Ziering Institute at the American Jewish University. He is a writer, a scholar and a creator of Museums. His work has been recognized by the Emmys and Academy Awards.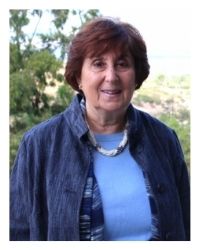 Prof. Sue Kapitanoff, Ph.D. is Chair of the Department of Behavioral Sciences and has been at AJU since 1992.
Dr. Kapitanoff has worked closely with students on the Prejudice Awareness Summit, an event originated by Jewish Women's International and that the university has hosted for thirteen consecutive years.  The Summit brings to the campus hundreds of Los Angeles Unified School District Middle School students for a daylong session on fostering tolerance among youth of various ethnic backgrounds.
Dr. Kapitanoff created the curriculum for the Sid B. Levine Service Learning Program, a four-year undergraduate requirement that instills in students the importance of giving back to the community through coursework as well as hands-on-field projects. 
She also serves on the board of the Valley Women's Center, an outpatient alcohol and drug program.
Event Contact
Contact Name
The Whizin Center for Continuing Education