Event Details
Tour Jewish Museums: The Sassoon Saga Exhibition
Tuesday at 12:00pm PDT
---
Discover the captivating tale of the Sassoon family during this special virtual exhibition tour of The Jewish Museum in NYC! We'll delve into the diverse collection of works, accumulated over time by family members, showcasing their trailblazing roles in trade, art collection, architectural patronage, and civic engagement from the 19th century through World War II.  
Explore a range of artistic genres, including paintings, decorative arts, illuminated manuscripts, and Judaica, featuring opulent Hebrew manuscripts, intricate Chinese art, rare Jewish ceremonial art, and exquisite paintings by masters Gainsborough and Corot. As you journey through the exhibition, contemplate themes such as diaspora, colonialism, global trade, and war, which have shaped both the family's history and our present-day world.
---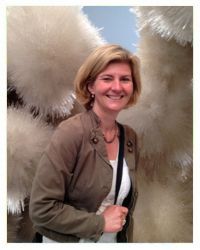 Sylvia Laudien-Meo is an art historian and has been involved in the art community of NYC for over 25 years, working at MoMA, the Guggenheim Museum and the Jewish Museum as gallery educator, conducting art and architecture focused tours throughout the city as well as teaching at Fairleigh Dickinson University. She came to New York from her native Germany the year The Wall came down with a DAAD scholarship for Columbia Univ. and fell in love with the city, its creative energy and art collections ...so she stayed in the US and remains most passionate about the arts and sharing her knowledge and enthusiasm! 
---