Event Details
Teens Speak Up Against Injustice: The Story Behind "The Assignment" 
4pm PDT
---
A chance meeting at a bookstore in upstate New York propelled author Liza Wiemer to write The Assignment, which explores how two teens found the courage to speak up against antisemitism and hatred.
Online and in school, our students are inundated with situations that force them to make hard decisions and to confront situations that might alienate them from their peers. Join this conversation about real-life events, difficult choices and how ordinary teens can have the power to amaze and inspire us.
To receive a 20% discount of a signed (personalized upon request) copy of The Assignment along with a "HumanKIND Welcome Here" window or laptop decal, click here to order or call Boswell Book Company: (414) 332-1181.
---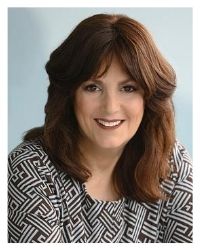 Liza Wiemer is an award-winning educator with over twenty years of teaching experience. Her second young adult novel, The Assignment, will be published by Delacorte Press on August 25, 2020. To date, The Assignment will also be published in Russia, Poland, Italy, and South Korea. Hello?, her debut contemporary YA novel, was named a Goodreads Best Young Adult Novel of the Month. In addition, Liza has had two adult nonfiction books published and several short stories included in the New York Times bestselling Small Miracles series. She has had articles published in various Jewish newspapers and magazines. A graduate of UW-Madison, Liza lives in Milwaukee, Wisconsin with her husband and has two married sons.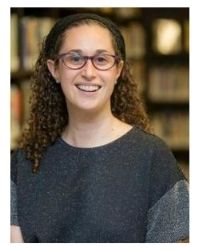 Dr. Rachel Lerner is the Dean of the Graduate Center for Jewish Education at American Jewish University, where she oversees the MAEd, MAT, MAEd in ECE, and BA in ECE completion programs, training future and current Jewish educators. She is passionate about expanding educators' abilities to include a wider population within Jewish educational settings, making classroom learning a more active experience, and making informal education deep and meaningful.
Dr. Lerner earned her Ed.D. degree from JTS, where she studied how vision-guided education is implemented through the socialization of new teachers. Rachel has taught Masters-level education students at both the American Jewish University and the Jewish Theological Seminary, supervised student teachers in day schools and part-time Jewish schools, and held leadership positions in Jewish overnight camp. She has worked as an administrator and teacher in Jewish day schools—at both the elementary and high school levels.
Rachel and her husband, Aaron, live in Los Angeles with their three daughters: Lily, Gavriella, and Ziva. In her "free time" she enjoys spending time with her family and getting lost in a good book.
Event Contact
Contact Name
The Whizin Center for Continuing Education