Instructor
Dr. Ron Wolfson, Rabbi Ed Feinstein
Event Details
The Synagogue and Rabbis During COVID and Its Aftermath
Tuesday, 2pm-3:30pm PDT
---
Join the first ever AJU Scholars Symposium, dedicated to analyzing the changing nature of Jewish life before, during and after the global pandemic. You are invited to join this weekly intimate, unparalleled intellectual exploration as an active participant, where you will observe, discuss, review, and share feedback on the materials presented by AJU scholars and their guests. Each week, Prof. Michael Berenbaum will moderate a session by different scholars, who will present papers on a diverse set of topics.
In the onset of the pandemic in March of 2020, synagogues performed a remarkable miracle just after Purim. In a nanosecond, every congregation in the world moved all worship experiences and programming online. By all accounts, the response to this transformation has been surprisingly positive. As we anticipate gathering again safely in person, what will synagogues keep and what will they discard? Join us this week as Dr. Ron Wolfson, a force in synagogue transformation for decades, will offer his predictions and Rabbi Ed Feinstein, rabbi of Valley Beth Shalom, will respond with his view from the frontlines of congregational life. 
---
Spaces to each session are extremely limited to give ample opportunity for discussion, so we encourage you to enroll today to participate in this premiere opportunity.
---
April 27th Presenters:
Dr. Ron Wolfson, American Jewish University
Rabbi Ed Feinstein, Rabbi Valley Beth Shalom and Distinguished Lecturer, Ziegler Rabbinical School, American Jewish University
---
ALL SALES FINAL. NO REFUNDS OR EXCHANGES.
---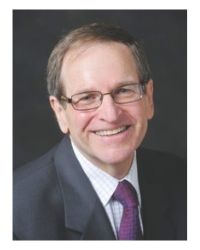 Dr. Ron Wolfson is the Fingerhut Professor of Education at American Jewish University. He is the author of numerous books including: "Relational Judaism: Using the Power of Relationships to Transform the Jewish Community" and co-author of "The Relational Judaism Handbook: How to Create a Relational Engagement Campaign to Build and Deepen Relationships in Your Community".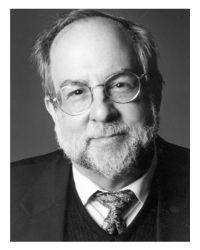 Rabbi Ed Feinstein is senior rabbi of Valley Beth Shalom in Encino, California. He serves on the faculty of the Ziegler Rabbinical School of Rabbinic Studies at AJU since 1990 and is an instructor for the Wexner Heritage Program, lecturing widely across the US. In 1982, Rabbi Feinstein became the founding director of the Solomon Schechter Academy of Dallas, Texas, building the school's enrollment from 40 to over 500 in eight years, and winning national recognition as center of educational excellence. In 1990, he became executive director of Camp Ramah in California, the largest Jewish camp and conference center in the western US. He is also a board member of the Jewish Federation of Greater Los Angeles, the school board of Milken Community High School and an active member of AIPAC. A survivor of two bouts of colon cancer, he speaks frequently to cancer support groups all over Southern California.
Event Contact
Contact Name
The Whizin Center for Continuing Education