Event Details
From Soviet Prisoner to Israeli Politician: Natan Sharansky's Story
Thursday at 12:00pm PDT
---
Join Natan Sharansky and Gil Troy as they discuss their book Never Alone: Prison, Politics, and My People with AJU's President Dr. Jeffrey Herbst and hear the firsthand account of Sharansky's incredible journey from Soviet dissident to Israeli politician and human rights activist. Sharansky, who served as Israel's Minister and Deputy Prime Minister, reflects on how his time in prison shaped his perspective, his unwavering commitment to truth and justice, and his passion for uniting the Jewish people in the fight for Jewish rights and freedom. Don't miss this opportunity to hear from a living legend and engage in a conversation about history, politics, and the human spirit. Preorder the book Here. 
---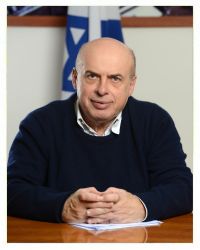 Natan Sharansky is a former spokesman for the human rights movement, a Prisoner of Zion, and a leader in the struggle for Soviet Jews' right to immigrate to Israel. After serving nine years in the Gulag on trumped-up charges of treason and espionage, he was released in 1986 and made aliya on the same day. In Israel, he established the Zionist Forum and the Yisrael B'Aliyah party to assist Soviet olim's absorption and integration into Israeli society. Sharansky served in four successive Israeli governments, as Minister and Deputy Prime Minister, and received the Israeli Prize in 2018. He also received the Congressional Medal of Honor and the Presidential Medal of Freedom and authored four books. In 2019, he became the Chair of ISGAP. 
---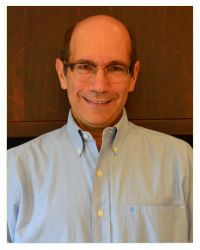 Gil Troy is a Distinguished Scholar in North American History at McGill University, an award-winning American presidential historian, and a leading Zionist activist currently living in Jerusalem. He authored nine books, including The Age of Clinton, and edited and updated the multi-volume History of American Presidential Campaigns. His latest book, The Zionist Ideas, was a finalist for the 2019 National Jewish Book Award. Troy is also a featured commentator on CNN's documentaries and has been interviewed on major North American TV and radio networks. He writes monthly columns for The Daily Beast and weekly columns for The Jerusalem Post. His next book, co-authored with Natan Sharansky, Never Alone: Prison, Politics and My People, will be published in September 2023. 
---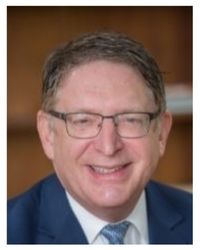 Dr. Jeffrey Herbst is the fourth president of American Jewish University.  At AJU, he has focused on promoting innovation in the university's academic programs.  He has also supported the growth of the Maas Center for Jewish Journeys, expansion of the B'Yachad/Together digital platform, and capital improvements on the Brandeis-Bardin Campus. Prior to joining AJU, Dr. Herbst was president and CEO of the Newseum and the Newseum Institute in Washington, DC. From 2010 to 2015, he was president of Colgate University, where among other accomplishments he is credited with helping the university complete its nearly half billion-dollar fundraising campaign, leading the development and initial implementation of a university-wide strategic plan, and increasing the diversity and academic caliber of its educational programming. Dr. Herbst earned his bachelor's degree, summa cum laude, from Princeton University, and a master's degree and doctorate in political science from Yale University. He is the author of the award-winning "States and Power in Africa" and, with several co-authors, the just-published "Making Africa Work."
---