Event Details
The Soul and the Afterlife in Jewish Mystical Tradition: Part II
Thursdays, 10:30am-12:00pm PDT
---
Note: This class is now full. Please do not attempt to register.
Prerequisite Note: Due to the virtual setting of this class, you must have computer capability, including internet access, in order to participate. A camera is also optimal but not required.
---
Join Rabbi Pinchas Giller for this 2-part lecture and Q&A series, focusing on the birth of Kabbalah at the end of the ancient world, and its progression and influence through history. 
---
Session 1-The Birth of Kabbalah (August 6, 2020)
The metaphysical and mystical tradition of Kabbalah arose at the end of the ancient world. It was, initially, part of a general response to the end of pagan religion and, in Judaism, the end of prophecy, for Kabbalah began where prophecy ended. These secret traditions then left the land of Israel with the Jews and flourished throughout the diaspora. Early kabbalistic traditions existed to answer the questions that popular Judaism would not: What is the fate of the soul after death? What is the abode of God, and can God be seen by humans, in the course of Jewish practice? How was the world created and what will finally bring about the Messianic age? Different groups of mystics answered these questions in different ways, until the answers culminated in the great mystical classic, the Zohar.
Session 2-Kabbalah Enters History (August 13, 2020)
The Zohar's ideas circulated through the late middle ages. Then, in response to a number of historical catastrophes, the book's ideas took hold in the new refuges in the Ottoman Empire and the Kingdom of Poland. Social movements began to emerge, based on the Zohar's ideas and stories. The kabbalists of the Galilee hill town of Tsfat practiced what the Zohar had preached, reaching new conclusions about politics, the afterlife and the coming of the Messiah. These ideas filtered through a number of failed Messianic movements but flourished in grand social movements such as Hasidism and the wonder-Rabbis of the Middle East and North Africa. Many of these ideas survived into Zionism, so that the nature of contemporary Israeli society is, in some ways, shaped by the ideas of Kabbalah.
---
ALL SALES FINAL. NO REFUNDS OR EXCHANGES.
---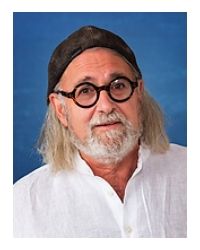 Rabbi Pinchas Giller was ordained at Yeshiva University and received his PhD. from the Graduate Theological Union in Berkeley. His has written four scholarly works on Kabbalah and its central work, the Zohar. Rabbi Giller is on the faculty of the Ziegler Rabbinical School at the American Jewish University. 
Event Contact
Contact Name
The Whizin Center for Continuing Education