Event Details
Searching for her Mother's Lost Childhood. Author Julie Metz Shares Her New Book: Eva and Eve. 
Tuesday at 12:00PM PDT
---
Julie Metz, New York Times bestselling author of Perfection, chronicles her own journey into her mother's mysterious past, a past Julie herself knew nothing about until after her mother's passing. Learn how the author discovered her mother's secret pain as a refugee and immigrant from Nazi-occupied Vienna. The result has led to a remarkable book and what will no doubt be a remarkable conversation about endurance, survival, and the sacrifices that ordinary people are called to make during history's darkest hours. In conversation with Dr. Michael Berenbaum.  
Support the author by purchasing her book HERE.  
---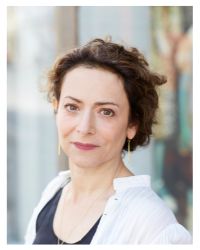 Julie Metz is the New York Times bestselling author of the memoir Perfection and her new memoir Eva and Eve: A Search for My Mother's Lost Childhood and What a War Left Behind. She has written for publications including The New York Times, Salon, Tablet, Dame, Glamour, Catapult, Coastal Living, Next Tribe and Moms Don't Have Time to founded by Zibby Owens. Eva and Eve began as an essay for the anthology The Moment, edited by Larry Smith, creator of "Six Word Memoirs." Julie has received fellowships from the MacDowell Colony, Yaddo Corporation, The Virginia Center for the Creative Arts, and the Vermont Studio Center. A New York City native, she currently lives in New York's Hudson Valley.
---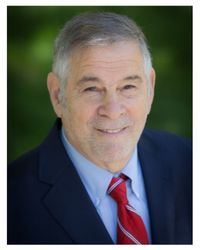 Michael Berenbaum is a Professor of Jewish Studies and Director of the Sigi Ziering Institute at the American Jewish University. He is a writer, a scholar and a creator of Museums. His work has been recognized by the Emmys and Academy Awards.
---