Instructor
Dr. Bruce Powell, Dr. Erica Rothblum
Event Details
School After Covid: What Did We Miss; What Do We Keep; What Do We Rebuild?
Tuesday, 2pm-3:30pm PDT
---
Join the first ever AJU Scholars Symposium, dedicated to analyzing the changing nature of Jewish life before, during and after the global pandemic. You are invited to join this weekly intimate, unparalleled intellectual exploration as an active participant, where you will observe, discuss, review, and share feedback on the materials presented by AJU scholars and their guests.Each week, Prof. Michael Berenbaum will moderate a session by different scholars, who will present papers on a diverse set of topics.
School After Covid: What Did We Miss; What Do We Keep; What Do We Rebuild? The answers to these questions include the aggregate wisdom of fifteen school heads from around North America.
Their insights are both uplifting and challenging as we all consider how we evolve into the post-Covid world for our schools. Dr. Erica Rothblum, head of Pressman Academy in Los Angeles, and Dr. Bruce Powell, head emeritus at de Toledo High School in West Hills, CA, and Distinguished Lecturer in Jewish Education at the American Jewish University, discuss ideas and visions for how to accomplish "reentry" for our kids, our faculties, our parents, and our greater school communities.
Spaces to each session are extremely limited to give ample opportunity for discussion, so we encourage you to enroll today to participate in this premiere opportunity.
---
April 13th Presenters:
Dr. Bruce Powell, Distinguished Lecturer, School of Education, American Jewish University.
Dr. Erica Rothblum, Head of Pressman Academy. 
---
ALL SALES FINAL. NO REFUNDS OR EXCHANGES.
---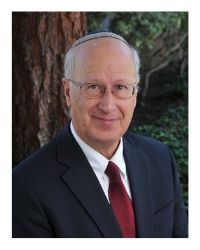 For the past 50 years, Dr. Bruce Powell has dedicated his professional life to Jewish education. He has helped found and lead three Jewish high schools in Los Angeles, including Yeshiva University of Los Angeles High School, Milken Community High School, and most recently de Toledo High School. He has consulted on the founding of 23 more Jewish high schools throughout North America. In addition, he has provided consulting services to over 60 Jewish day schools through his work as President of Jewish School Management (JSM).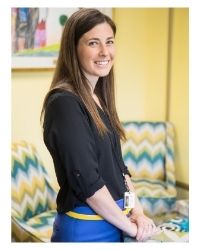 Dr. Erica Rothblum has served as the Head of School at Pressman Academy since July 2014. Before coming to Pressman, Dr. Rothblum worked as the Head of School at Beth Hillel Day School. She began her career with Teach for America, teaching for three years in Compton, California and taught at both public district schools and charter schools, as well as in the university setting, before entering Jewish education. Dr. Rothblum holds a BA from Barnard College, a Masters in Teaching from Loyola Marymount University,  an Ed.D. in Educational Leadership from UCLA and is a Wexner Field Fellow. 
Event Contact
Contact Name
The Whizin Center for Continuing Education