Event Details
Reclaiming Our Jewish Story (Rebroadcast)
Thursday at 7:00pm PST
---
In light of recent antisemitic events in the media and it's repercussions around the country, AJU presents a rerun of an important interview with Ben M. Freeman about Jewish pride, shutting down Jew hatred and encouraging our non-Jewish friends to stand with us in solidarity! We hope this conversation inspires you and we hope you share this inspiration with others.
How do we reclaim our Jewish story if we never knew how to tell it in the first place? Join AJU's President Dr. Jeffrey Herbst and author/educator Ben M. Freeman for an engaging conversation on Jewish pride, internalized antisemitism, and so much more. Discover why Jewish people need to reject the shame of antisemitism imposed by the non-Jewish world and how to define your own Jewish identity through Jewish experiences, history, and values. Ben M. Freeman's new book, Reclaiming our Story: The Pursuit of Jewish Pride is available HERE. This event is a rebroadcast and will not have live Q&A available.
---
Ben M. Freeman is a Jewish thinker, Jewish leader and Jewish advocate. Ben is an internationally renowned author and educator focusing on Jewish identity, combatting Jew-hatred, and raising awareness of the Holocaust. A Holocaust educator for over fifteen years, Ben came to international prominence during the Corbyn Labor Crisis and quickly became one of his generation's leading Jewish thinkers and voices against Jew-hate. He is the founder of the modern Jewish Pride movement and author of the Jewish Pride Manifesto, Jewish Pride: Rebuilding a People, the first installment in his Jewish Pride series, released in February 2021. His second book, Reclaiming our Story: The Pursuit of Jewish Pride, introduces the contemporary conversation about internalized anti-Jewishness and will be released in October 2022.
---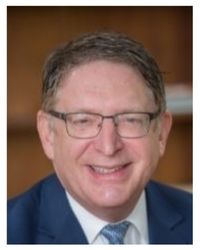 Dr. Jeffrey Herbst is the fourth president of American Jewish University.  At AJU, he has focused on promoting innovation in the university's academic programs.  He has also supported the growth of the Maas Center for Jewish Journeys, expansion of the B'Yachad/Together digital platform, and capital improvements on the Brandeis-Bardin Campus. Prior to joining AJU, Dr. Herbst was president and CEO of the Newseum and the Newseum Institute in Washington, DC. From 2010 to 2015, he was president of Colgate University, where among other accomplishments he is credited with helping the university complete its nearly half billion-dollar fundraising campaign, leading the development and initial implementation of a university-wide strategic plan, and increasing the diversity and academic caliber of its educational programming. Dr. Herbst earned his bachelor's degree, summa cum laude, from Princeton University, and a master's degree and doctorate in political science from Yale University. He is the author of the award-winning "States and Power in Africa" and, with several co-authors, the just-published "Making Africa Work."
---