Event Details
Pride Month: Embracing Our Jewish LGBTQ+ Community
Wednesday at 12:00pm PDT
---
In celebration of Pride Month, join the Founder and CEO of JQ International Asher Gellis in conversation with AJU's Alyssa Silva to highlight and honor the Jewish LGBTQ+ community. The discussion will delve into the experiences and challenges faced by LGBTQ+ Jews, while understanding the steps and actions necessary to be inclusive and embracing as allies and fellow community members. Asher Gellis will share his personal journey and insights on building a supportive community for LGBTQ+ Jews through JQ International. This event is an opportunity to foster inclusivity and understanding, while celebrating the diversity and resilience of the Jewish LGBTQ+ community. Join the effort to address change and be aware of what LGBTQ youth and adults are experiencing in this moment in time. 
---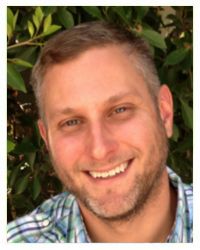 Asher Gellis is the founder and CEO of JQ International, an LGBTQ+ and ally Jewish nonprofit that creates community through identity building programs, provides education and LGBTQ+ Inclusion Training, and national support services and resources. Asher earned his BA in Political Theory from UCLA and MBA from Pepperdine University. Prior to launching JQ, Asher was the Regional Director for Hadassah Young Judaea in California, Nevada, and Hawaii. Asher has participated in the inaugural cohorts of the PresenTenseLA Fellowship and the American Jewish World Service Global Justice Fellowship. He represented North America in the Eighteen:22; the global think tank of LGBTQ and ally Jewish life and the Community Advisory Board of Southern California Media Group, and currently serves as a consultant on inclusion and community building.
---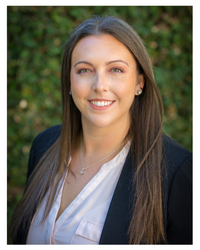 Alyssa Silva is the Programming Manager for the Office of Innovation at American Jewish University whose passion is to reimagine and implement what Jewish community looks like by bringing a unique perspective on what is engaging and inspiring Jewish communities today. Prior to arriving at AJU, she was the Assistant Executive Director of Houston Hillel, the Programming and Operations Associate at Maryland Hillel, and is a proud Moishe House DC alumni. Alyssa has a Master's Degree in Jewish Nonprofit Management from The Zelikow School, a BA in Religious Studies from The University of Arizona, and a certificate in Jewish Experiential Education from The Pardes Institute of Jewish Studies. 
---
Event Contact
Contact Name
Maven - Spirited by AJU