Event Details
Pre-State Photographic Archives and the Zionist Movement
Thursday at 2:00pm PST
---
Author Rotem Rozental and AJU's Sagi Refael discuss how the Division of Journalism and Propaganda of the Jewish National Fund utilized the Zionist photographic archive to establish the boundaries of Palestine as a Jewish state, claim ownership over the land, and announce its successes internationally, ultimately reinforcing these images as the "reality" of the land. Explore archived visuals and narratives about diaspora, race, biblical landscapes, marginalization, and more. Buy the book HERE. 
---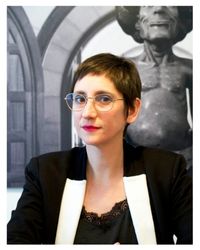 Rotem Rozental, Ph.D, is the Executive Director of the Los Angeles Center of Photography. Between 2016-2022, she served as Chief Curator at American Jewish University, where she was also Assistant Dean of the Whizin Center for Continuing Education and Senior Director of Arts and Creative Programming. Her upcoming book, Pre-State Photographic Archives and the Zionist Movement was named recipient of the Jordan Schnitzer First Book Award by the Association for Jewish Studies. Rotem is a lecturer at USC Roski School of Art and Design Critical Studies Department and teaches seminars about photo-theory at the Brooklyn Institute for Social Research. She mentors artists worldwide and contributes regularly to magazines, journals and exhibition catalogues. 
---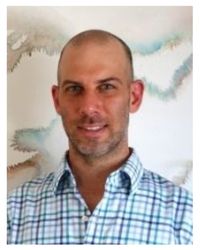 Sagi Refael is an Israeli art historian, curator, educator, writer and advisor to collectors and artists, based in Los Angeles. He is also the founder of IAILA, a private educational and commercial initiative representing contemporary Israeli artists in Southern California.
---