Event Details
Planning for Peace of Mind: Your Loved One Dies, What Do You Do Now?
Thursday at 12:00pm PST
____________________________________________________________________________________________________________________
Losing a loved one – regardless of whether it was expected or came suddenly, is logistically difficult and takes a toll on those left behind. Together, we will learn the steps to take when a loved one dies, both logistically and spiritually. From sitting Shiva to planning a memorial, Rabbis Ed Feinstein and Sherre Hirsch will take you through the necessary steps to make this difficult time for your family as seamless as possible.
About Planning for Peace of Mind:
Nearly 70% of all funeral arrangements are made by widowed spouses or children at the height of emotional stress and grief after their loss. In this 3-part series we are joined by Rabbis Steve Leder, Elliot Dorff, and Ed Feinstein for spiritual and practical conversations moderated by Rabbi Sherre Hirsch. We invite you to join in anyone, or even in all of these talks, as we use Jewish wisdom, practice and comfort to walk you through this inevitable aspect of life. 
This three-part program is generously sponsored by our friends at Hillside Memorial Park and Mortuary. We invite you to visit their website to learn more HERE. 
____________________________________________________________________________________________________________________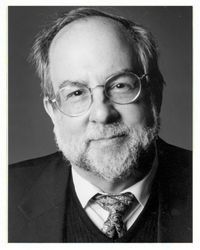 Rabbi Ed Feinstein is senior rabbi of Valley Beth Shalom in Encino, California. He has served on the faculty of the Ziegler Rabbinical School of Rabbinic Studies at American Jewish University since 1990 and is an instructor for the Wexner Heritage Program, lecturing widely across the United States. In 1982, Rabbi Feinstein became the founding director of the Solomon Schechter Academy of Dallas, Texas, building the school's enrollment from 40 to over 500 in eight years, and winning national recognition as center of educational excellence. In 1990, he assumed the position of executive director of Camp Ramah in California, the largest Jewish camp and conference center in the western United States. He came to Valley Beth Shalom in 1993 at the invitation of the renowned Rabbi Harold Schulweis, whom he succeeded as the congregation's senior rabbi in 2005. Rabbi Feinstein is a member of the board of the Jewish Federation of Greater Los Angeles, a member of the school board of Milken Community High School and an active member of AIPAC. A survivor of two bouts of colon cancer, he speaks frequently to cancer support groups all over Southern California.
____________________________________________________________________________________________________________________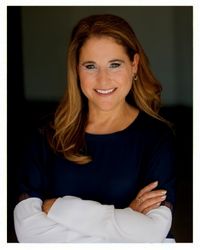 Rabbi Sherre Hirsch is the Chief Innovation Officer at American Jewish University. She made headlines as the first female rabbi at Sinai Temple, the largest Conservative congregation on the west coast. She served as Senior Rabbinic Scholar at Hillel International, where she created and developed Hillelwell, an initiative for Hillels worldwide to become the recognized address for preventative mental health. A thought leader and author on spirituality and religion, Rabbi Hirsch has appeared on the Today Show, ABC News, Extra, and PBS, among other outlets, and has been a contributor to Time.com, Oprah Magazine, the Jewish Journal, the Hollywood Journal, and more.
____________________________________________________________________________________________________________________
Event Contact
Contact Name
Maven - Spirited by AJU